AMD goes all out in CES 2022 with 20 new processors and 8 new graphics cards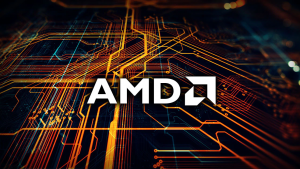 AMD will not be forgotten, as it makes one of the strongest showings at CES 2022 as of now. The tech behemoth showed off 20 new Zen 3+ processors from the Ryzen 5000 and Ryzen 6000 series. GPUs were also part of the show, with 3 new RX6000S series GPUs for power-efficient and thin laptops and 5 RX6000M series GPUs for high-end gaming laptops. All of these are on their way to new AMD-equipped laptops, with AMD stating that there are more than 200 new laptops at the ready from various manufacturers.
Today we are giving you a quick overview of the new Zen 3+ CPUs and RDNA 2 GPUs, both of which will be available in February.

Specs table
As you can see, there are a bunch of new processors, starting from the entry-level Ryzen 3 5425U, which most of you will be content with. The 4-core 8-thread setup will be more than enough for daily tasks and even some more intensive stuff, such as image editing or some video editing. Lower-end hardware is now becoming really good, being able to handle a lot more than movies and web browsing. From there we go to the top end, which packs some real gems.
Our top pick here is the Ryzen 5 6600H, which is getting overlooked as the Ryzen 7 series gets more attention. However, Ryzen 5 CPUs have always been the middle ground, finding a balance between price and performance. With 6 cores, 12 threads, 19MB of cache, and a boost speed of 4.50GHz, this chip can handle video and photo editing, along with 3D Rendering with Blender and more.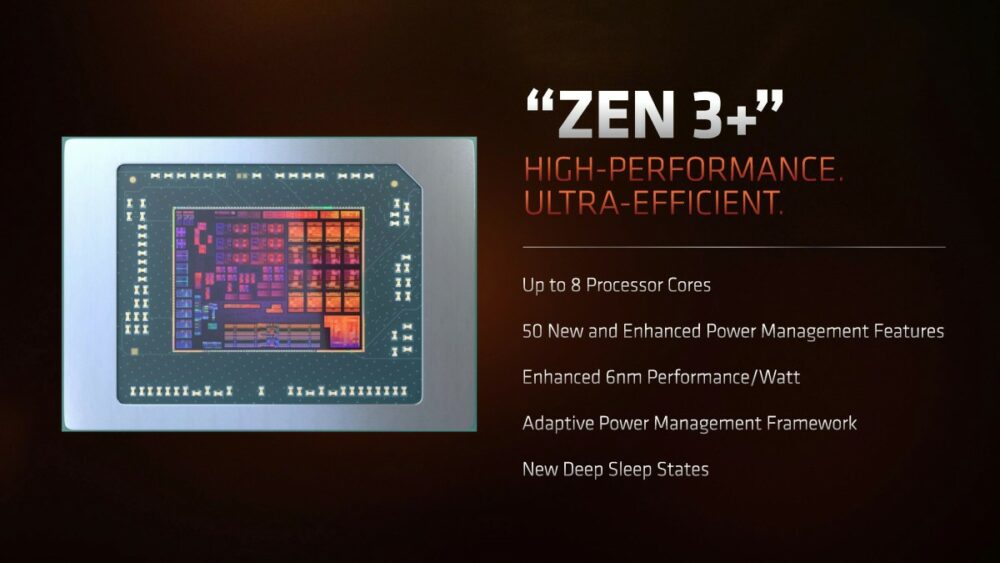 The new CPUs will also come with RDNA 2 integrated graphics, which will be the first time we see Ray Tracing in APUs. With DDR5 support coming in as well, this new generation of CPUs will be the start of a new era, as DDR5 is implemented further and further. The new iGPUs will be able to game and do a pretty decent job at it.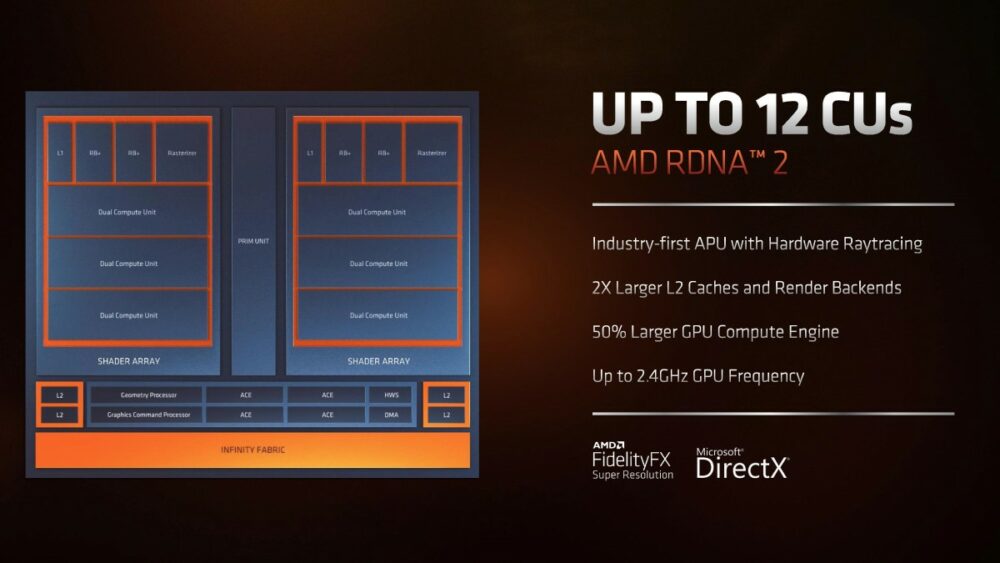 Keeping on with the Graphics theme, we also have the new Radeon RX 6000S series, which focuses on thin and light gaming laptops, which includes the RX 6600S, RX 6700S, and the RX 6800S. The other five GPUs are for the thicker and heavier gaming laptops. The new models are the 6850M XT, 6600M XT, 6600M, 6500M, and 6300M. All of the new AMD GPUs come with AMD's Smart technologies, which include SmartShift Max, enabling the system as a whole to shuffle power from the CPU to the GPU and vice-versa.
There is also Smart Access Graphics, which can switch between integrated and discrete graphics for better efficiency, and SmartShift Eco, which detects when you're plugged into a power adapter or not and automatically switches to integrated graphics if needed, to preserve power.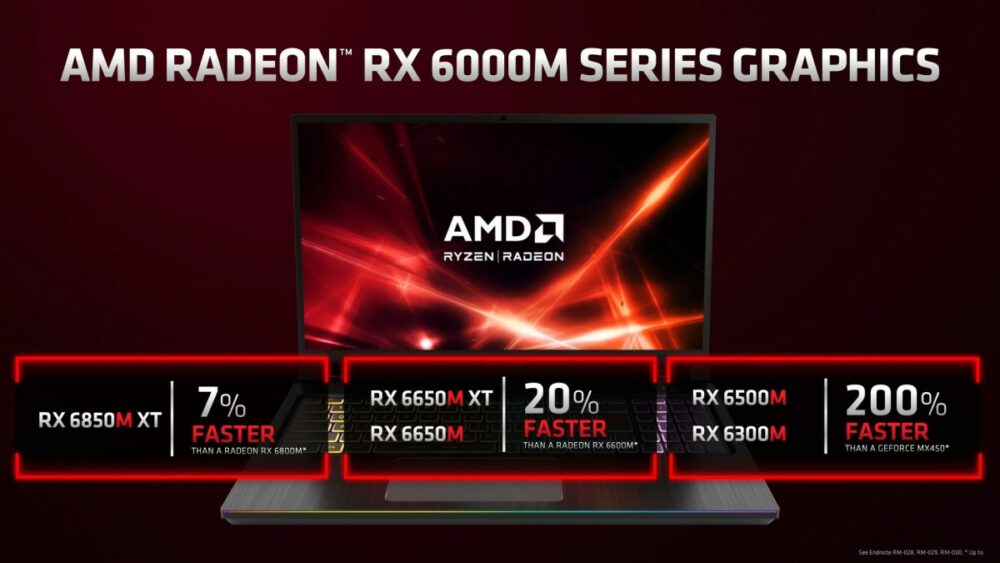 While you're waiting for the new Ryzen 6000-series CPUs to hit the market, go ahead and check out some of the more popular Ryzen 5000-series processors, which come in a variety of configurations, core count, and power efficiency.

All laptops with the AMD Ryzen 7 5800H:
All laptops with the AMD Ryzen 7 5800U:
All laptops with the AMD Ryzen 5 5600H:
All laptops with the AMD Ryzen 5 5600U:
All laptops with the AMD Ryzen 3 5300U: