AMD A9-9410 benchmarks reveal that it's manufacturer's fastest dual-core mobile CPU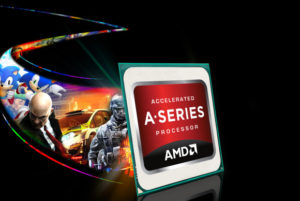 We just had the chance to test out a still unreleased AMD CPU, which appeared to be the fastest 2-core CPU from AMD so far. Of course, it's part of the mobile Carrizo APUs lineup with a model number A9-9410. Our benchmark results look promising compared to other AMD models but struggles to keep up with Intel's budget Pentium N3700 solution found on really low-end machines.
On the other hand, the testing sample we got is a low-end notebook, the performance may differ from the final unit and Intel's N3700 is a quad-core CPU so compared to Celeron's CPUs featuring dual-core design, AMD's solution doesn't sound so bad at all. We will also post some tests regarding the integrated graphics as this APU features 2 compute cores + 3 graphic cores. We are also curious if the GPU can handle 4K video playback as this will be a great advantage, especially if isn't paired with a dedicated graphics card.
Here's also a screenshot from CPU-Z, although it gives little information.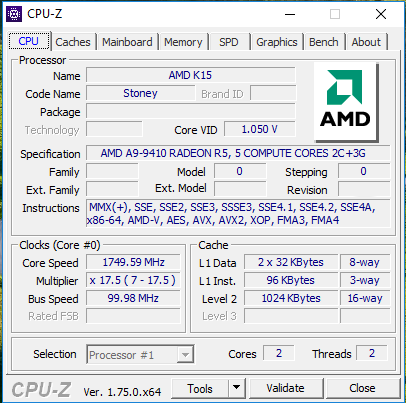 Benchmarks
Results are from our Photoshop benchmark test (the lower the score, the better)
Results are from the Fritz chess benchmark (the higher the score, the better)