Alienware 15 R3 without G-Sync has killer battery endruance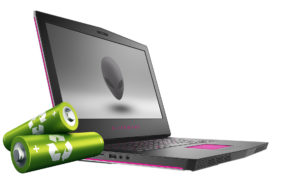 Gaming laptops are often associated with subpar battery life at the very least but when you stick a huge 99Wh unit inside, you ought to get impressive battery performance.
You can find the available configurations here: http://amzn.to/2wIYkAo
This is exactly the case with the Alienware 15 R3 but not all configurations boast such long battery runtimes. Although all configurations sport a 99Wh battery unit, not all of them have NVIDIA's G-Sync feature and that's the culprit in this case.
As some of you already know, if a laptop has G-Sync, the system can't use the integrated GPU of the CPU for non-GPU-intensive tasks and instead relies on the discrete graphics processor, which has huge power demands even when watching movies and doing simple web browsing. And in the end, you can expect excellent battery runtimes only from Alienware 15 R3s that miss on the G-Sync feature.
Anyway, the Full HD IPS (60Hz) version that we tested lacks native G-Sync support for the built-in display so that's why it scored 450 minutes (7 hours and 30 minutes) of web surfing and 425 minutes (7 hours and 5 minutes) of video playback.
If you wish to search for laptops with similar or better battery life, we suggest you visit our battery ranking and also read our full review of the Alienware 15 R3 to see what more the notebook has in store for you.