Acer TravelMate P4 TMP449 – disassembly, internal photos and upgrade options
Accessing and upgrading the main components of the Acer TravelMate P4 TMP449 can be easily done by opening the service covers but if you want to dig in deeper you can perform a full disassembly fairly easy.
All of the available configurations can be found here: http://amzn.to/2pWAvBd

1. Maintenance lids
As you can see from the image below, the Acer TravelMate P4 TMP449 has two maintenance lids that can be easily removed. Doing so you reveal the 2.5-inch HDD (on the left) and the empty RAM slot (on the right).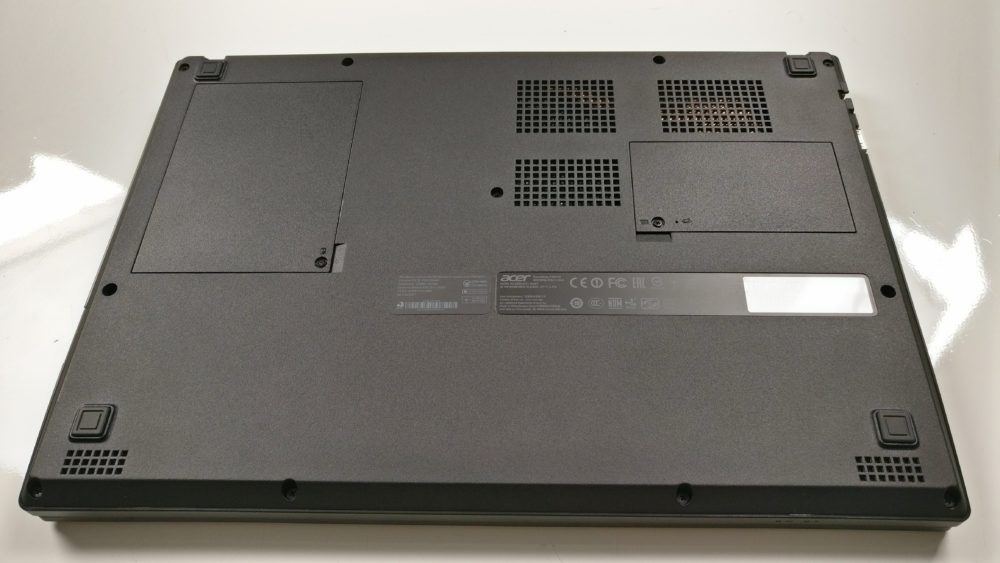 TravelMate P4 TMP449 supports 2.5-inch HDDs and SSDs. You can also expand your storage via NVMe SSDs but you will have to remove the whole bottom piece which we will show in a minute. The main RAM chip of the notebook is soldered to the motherboard and it is not visible when you open the lid but removing the service cover reveals an empty slot in which you can put any DDR4 stick.

2. Removing the bottom piece
Removing the bottom lid is done fairly simple – you just have to unscrew all the bolts and you're in. Be careful when opening the lid though. Use a thin plastic pick to aid yourself.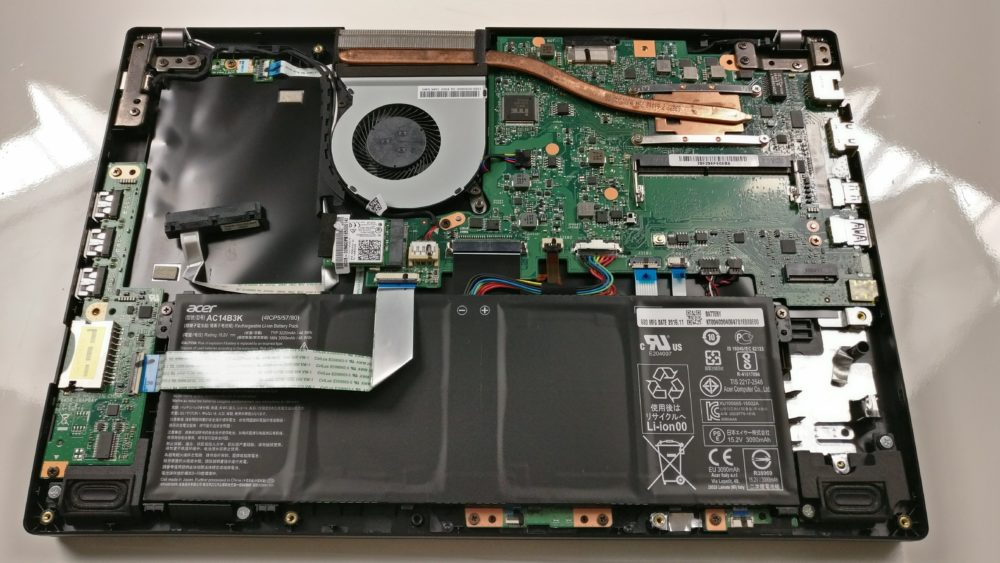 3. NVMe slot, Wi-Fi card, and battery
Removing the bottom piece unveils a neat little feature of this budget business notebook. It appears to have an M.2 NVMe SSD slot supporting the most commonly found 2280 size. This is something to be noted because we rarely see it in budget devices.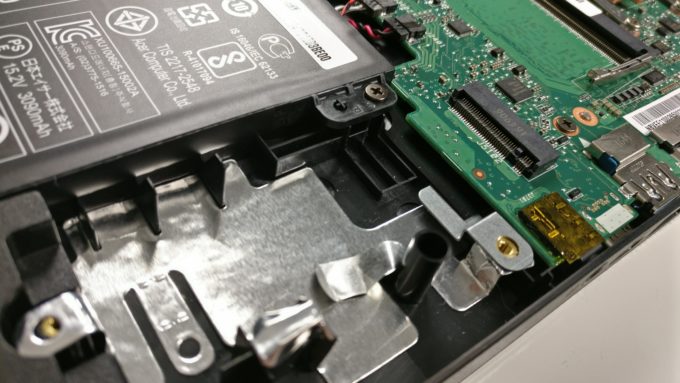 You also get access to the Wi-Fi + Bluetooth module which is Intel-branded and carries the model number 7265NGW.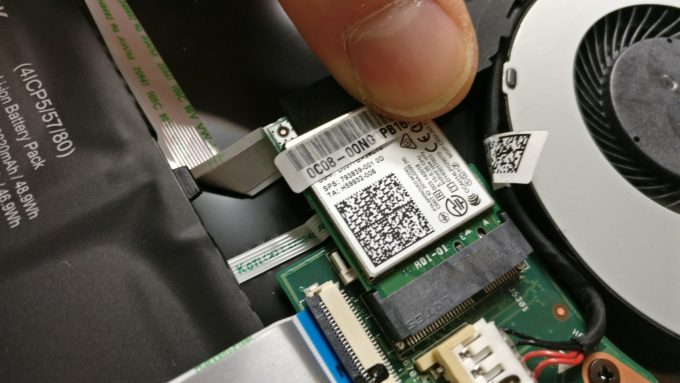 Under the lid, you can also find the Li-ion 48.9 Wh battery model AC14B3K.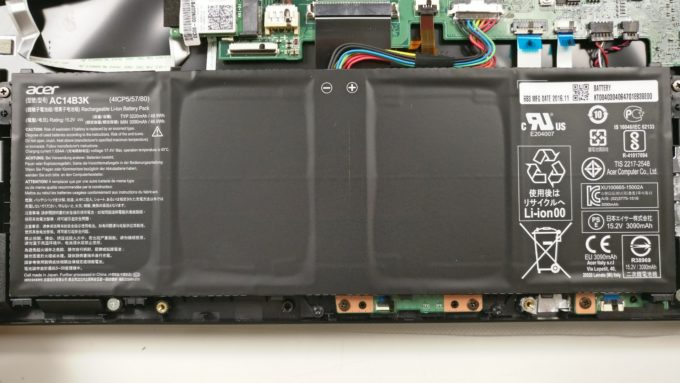 4. Cooling system
The cooling system is quite simple but enough to get the job done. It consists out of one fan and a radiator located at the back of the machine. A single copper heat pipe connects the main heat sink for the CPU with the cooling fan.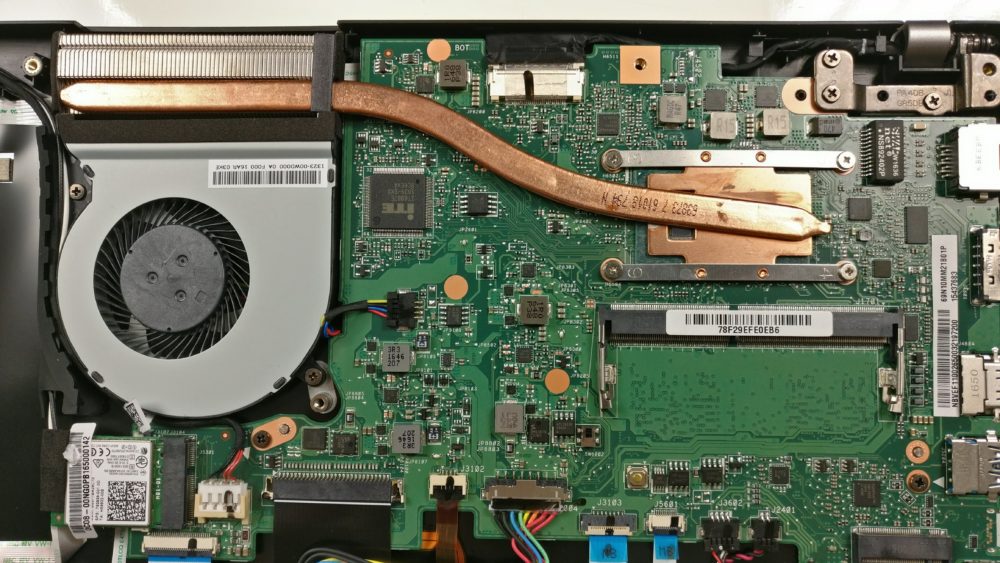 You can read the full review of the Acer TravelMate P4 TMP449 here.
All of the available configurations can be found here: http://amzn.to/2pWAvBd