Acer Swift 7's Core i5-7Y54 doesn't seem to be any faster than the Core m5-6Y54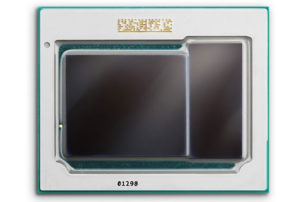 Our end-user Acer Swift 7 sample, which we snatched directly from the retailer, doesn't seem to utilize the full potential of the Core i5-7Y54 (Kaby Lake) CPU. Compared to its direct predecessor, the Core m5-6Y54 (Skylake), the new chip doesn't go any further in terms of performance… at all.
You may find some of the available models with Core i5-7Y54 here: http://amzn.to/2gU7UsC
We saw a significant difference in performance between identical Core m processors back when the lineup was born with the Broadwell generation. Then, with the release of Skylake processors, Intel pledged to sort things out and tighten the strings around its Core m processors by giving more strict guidelines to OEMs to ensure identical performance across all devices. And by now, we thought the Kaby Lake generation of fan-less SoCs will be more refined. We couldn't be more wrong.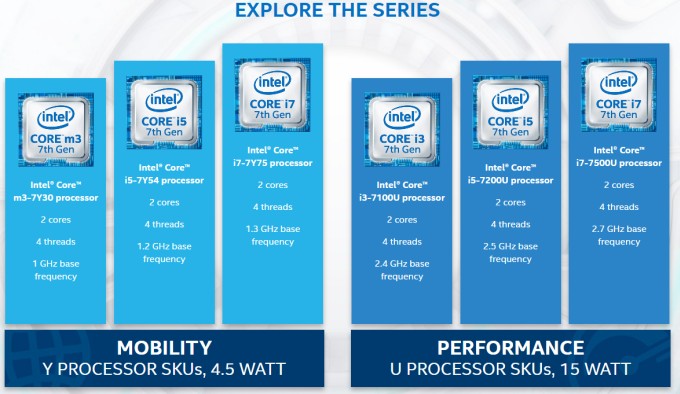 Since this is the first Core i5-7Y54 CPU that we test, we can't be 100% sure whether there's a problem with the CPU itself or Acer wasn't able to utilize the full potential of the SoC. Either way, the benchmarks show little to no difference between this year's Core i5-7Y54 and last year's Core m5-6Y54. Clearly, there should be a significant performance increase only by looking at the specs sheets.
| | Intel Core i5-7Y54 | Intel Core m5-6Y74 |
| --- | --- | --- |
| Cores | 2 | 2 |
| Threads | 4 | 4 |
| Base Frequency | 1.2 GHz | 1.1 GHz |
| Turbo Boost Frequency | 3.2 GHz | 2.7 GHz |
| Graphics | Intel HD Graphics 615 (GT2) | Intel HD Graphics 515 (GT2) |
| EUs | 24 | 24 |
| TDP | 4.5W | 4.5W |
| DDR3L support | 1600 MHz | 1600 MHz |
| LPDDR3 support | 1866 MHz | 1866 MHz |
In order to investigate the issue further, we ran the usual CPU stress test to see how far the SoC goes with two active cores. To our surprise, the Core i5-7Y54 didn't reach its maximum frequency of 3.2 GHz – it didn't even get close to that. As you can see in the screenshot below, the CPU reached a maximum of 2.2 GHz and quickly toned down to 1.8-1.9 GHz. This is a clear sign that the Acer wasn't able to utilize the processor.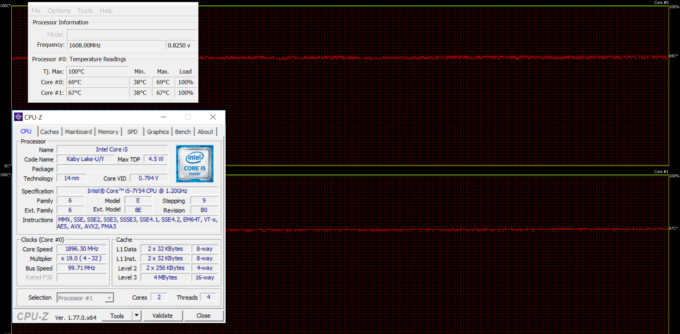 And here are the benchmarks. As we stated earlier, for the Core i5-7Y54 we used Acer's Swift 7 ultrabook while the results for the Core m5-6Y54 were taken from the recently reviewed ASUS ZenBook Flip UX360CA.
Results are from our Photoshop benchmark test (the lower the score, the better)
Results are from the Fritz chess benchmark (the higher the score, the better)