Acer ConceptD comparison: 3 and 3 Pro vs 5 and 5 Pro vs 7 and 7 Pro vs 9 and 9 Pro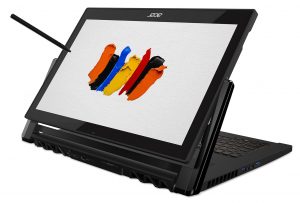 Acer ConceptD series are notebooks suitable for content creators, artists, designers – for people with fresh ideas and visions about art. The whole idea behind those notebooks is maximum productivity combined with superb displays with vivid and accurate colors, and a lot of available ports. Almost all devices are equipped with 4K panels, Core i7/i9 CPUs, fast NVIDIA RTX/GTX or Quadro graphics cards, and fast SSD drives. That means blazing-fast devices that will ensure stutter-free experience under heavy loads, you will not be disturbed by hiccups – just you and your thoughts related to your current project.
Everything is clear until you look at the detailed specs – there are so many different models, with different specifications. Which one is the right choice for you? We will help you find the right one for your needs.
Contents
Specs comparison
One important note – the Acer ConceptD Pro models are configured with NVIDIA Quadro GPUs while the non-Pro ones have NVIDIA RTX or GTX video cards.
Acer ConceptD 3 (CN315-71) and 3 Pro (CN315-71P)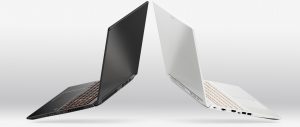 The ConceptD 3 / Pro models are more budget-friendly devices that are bundled with good hardware. The Pro model still has the Core i7-9750H like its bigger and more expensive brothers, it has the same NVIDIA Quadro T1000 GPU like the CN515-71P model (ConceptD 5). So, the performance is definitely there.
The non-Pro variant has Core i5-9300H which is still a decent 4-core 8-thread CPU and the graphics card is GeForce GTX 1650. Both machines have good 15.6″ 1080p IPS panels with comfortable viewing angles and accurate colors. That panel covers the DCI-P3 standard and it's PANTONE Validated, too. If your budget is tight, those two devices are great choices for your money.
You can check the prices and configurations in our Specs System: https://laptopmedia.com/series/acer-conceptd-3-cn315-71/
Acer ConceptD 5 (CN515-71 / CN517-71) and 5 Pro (CN515-71P)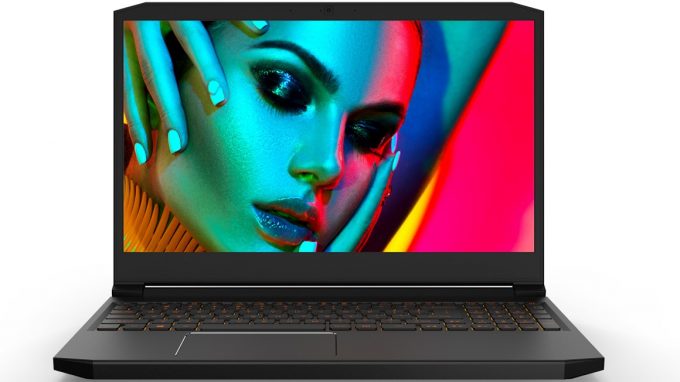 Now, let's have a look at the ConceptD 5 variants. There are three models in total and that sounds a bit confusing but we will explain the differences. The CN515-71 and CN515-71P models are 15.6″ devices with superb 4K displays (100% Adobe RGB coverage), Core i7-9750H, and GeForce GTX 1660 Ti/Quadro T1000.
The CN517-71 is the same device as CN515-71(P) but it has 17.3″ display, again with vivid and accurate colors. The graphics card of this particular model is RTX 2060 so you can enjoy the bigger screen and faster video card compared to the CN515-71 and CN515-71P models.
If you don't need a very fast GPU (like RTX 2080) those models provide excellent price/performance ratio with a great display, the same Core i7-9750H CPU, and IEEE 802.11ax connectivity. Don't forget the fact that the GeForce GTX 1660 Ti and RTX 2060 are a very decent mid-range GPUs.
You can check the prices and configurations in our Specs System: https://laptopmedia.com/series/acer-conceptd-5-cn515-71-cn515-71p/
Acer ConceptD 5 (CN515-51)
The fourth model – the CN515-51 is a bit different than the other three ones. It's more than 1kg lighter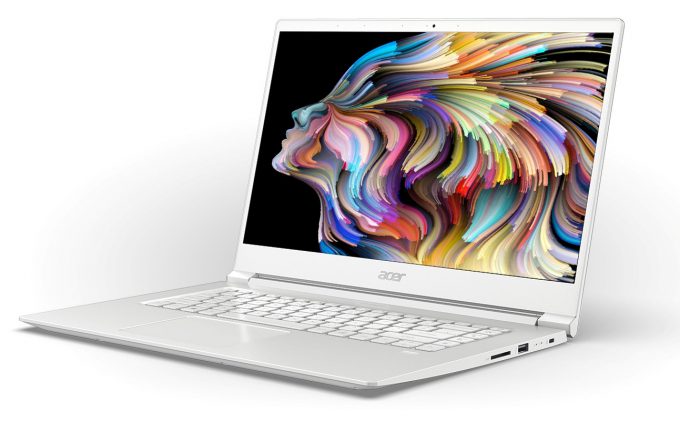 (1.5kg weight) and it has a much thinner profile – just 16.9mm – 6mm thinner than the other ConceptD 5 variants. The lower weight and slimmer profile have been achieved because of the different platform inside – the CPU is the Core i7-8705G (Kaby Lake G) with the Radeon RX Vega M GL integrated graphics.
This CPU/iGPU combo has enough power for decent performance without a big dedicated graphics card that takes a lot of space and that leads to a thinner and lighter machine. If your work isn't very graphics-heavy CN515-51 is a good choice – you will have a fast and compact device with a great 4K screen. Heavy graphics loads all day long – the N515-71/P variants are a good choice with a decent price tag and if you need a bigger screen and stronger video card then the CN517-71 will do the job.
You can check the prices and configurations in our Specs System: https://laptopmedia.com/series/acer-conceptd-5-cn515-51/
Acer ConceptD 7 (CN715-71) and 7 Pro (CN715-71P)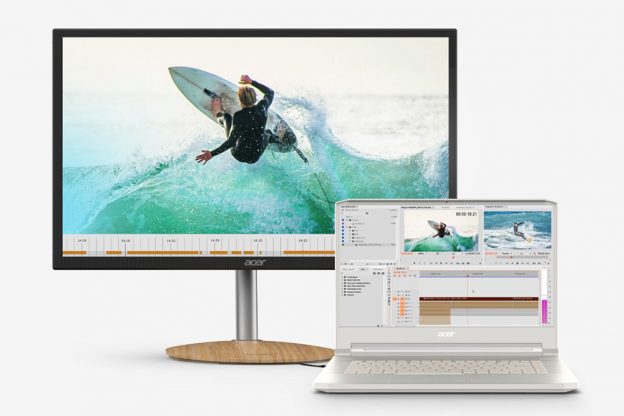 If you need more processing power, the Acer ConceptD 7 is a good choice. The Core i7-9750H is a very snappy 6-core 12-thread CPU that will serve you for years. The full-blown RTX 2080 is still here (like the top-end model) as well as the two M.2 slots, a bigger battery than the ConceptD 9 one, and a 15.6″ 4K IPS screen – not bad at all, and the price isn't that mind-blowing like the price tag of the bigger brother.
The panel (AUO B156ZAN03.1 AUO31EB) of ConceptD 7 is a great one too – it covers 100% of the sRGB and Adobe RGB color gamma. Battery life is good too (note that battery life of ConceptD 9 isn't very impressive). You don't lose much speed and extras compared to the high-end model – the GPU is the same, the CPU is very fast, the display is on par with the 17.3″ one in the top-end variant.
Battery life is even better and you can use the 802.11ax WiFi standard while the ConceptD 9 has just 802.11ac. If you need a strong device for content creation and you don't need the hinge and stylus of the ConceptD 9 variant – the Acer ConceptD 7 will offer you almost the same performance for a much lower price.
You can check the prices and configurations in our Specs System: https://laptopmedia.com/series/acer-conceptd-7-cn715-71/
Acer ConceptD 9 (CN917-71) and 9 Pro (CN917-71P)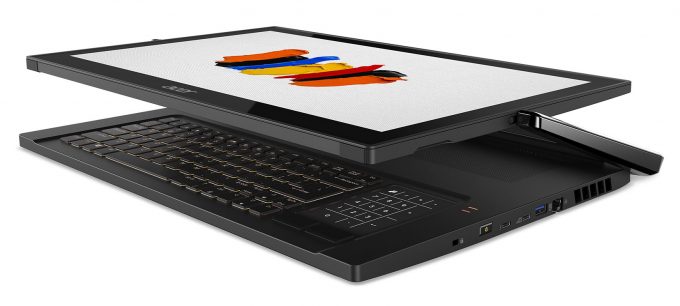 If you always demand the best and money isn't a problem, congratulations – the Acer ConceptD 9 is the right device for you. With its innovative hinge, you can place the display in the desired position for your current needs and after that, you can enjoy the excellent stylus pen which is included in the retail box. The display (AUO B173ZAN03.1) of this device is superb – a big 17.3″ IPS 4K panel that fully covers the sRGB and Adobe RGB color gamma, the viewing angles are superb and you have three preinstalled presets – Native, Adobe RGB, and sRGB color spaces.
This laptop has the most powerful CPU and GPU on the market right now – the Core i9-9980HK and NVIDIA RTX 2080 and it remains cool under heavy loads, thanks to the well-designed cooling solution. To summarize it – great 4K display with accurate colors, the fastest CPU/GPU combo on the mobile market and 2x M.2 slots – this is the Acer ConceptD 9, the dream of the content creators.
You can check the prices and configurations in our Specs System: https://laptopmedia.com/series/acer-conceptd-9-cn917-71/