Acer Aspire 3 (A317-53) – Top 5 Pros and Cons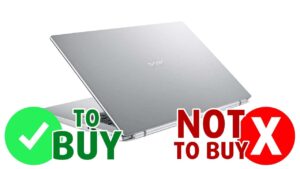 When you think of Acer, you think of Aspire. The name is undoubtedly one of the more recognizable in the laptop world, offering some of the better budget notebooks. Today we have one of their latest additions, the Aspire 3 (A317-53). The device is a big boy, with a 17.3-inch screen, which puts it in the sights of some very fierce competition.
Both the HP 470 G8 and the IdeaPad 3 (17″) from Lenovo offer very tempting notebooks, that bring performance, but more importantly, large color accurate displays. If the Aspire 3 (A317-53) has a hard time accomplishing the latter, it is already fighting with one arm tied behind its back.
Today we are presenting you with LaptopMedia's top 5 picks about the Acer Aspire 3 (A317-53).
Acer Aspire 3 (A317-53): Full Specs / In-depth Review
3 reasons to BUY the Acer Aspire 3 (A317-53)
1. Design and build quality
While the design of the Aspire 3 series hasn't changed much in recent years, it's hard to critique Acer, as their notebooks still look good. That said, you get a plastic chassis and lid, the latter of which seems to be prone to flex. The base, on the other hand, is reinforced, which makes it quite resistant to force. In terms of dimensions, it's not the lightest laptop out there, weighing 2.50 kg and a profile of 20.9 mm.
2. Upgradeability
There is soldered RAM, along with a single SODIMM slot. Storage-wise, we have a single M.2 PCIe x4 slot, along with space for a 2.5-inch SATA drive, but there is no mounting hardware in the box, so you have to find a way to attach the drive yourself.
Here is our teardown video, which shows how to access both the RAM and SSD slots.
3. Cooling
The cooling on the laptop works really well despite the minimalistic setup, with a single heat pipe, a heatsink, and one fan.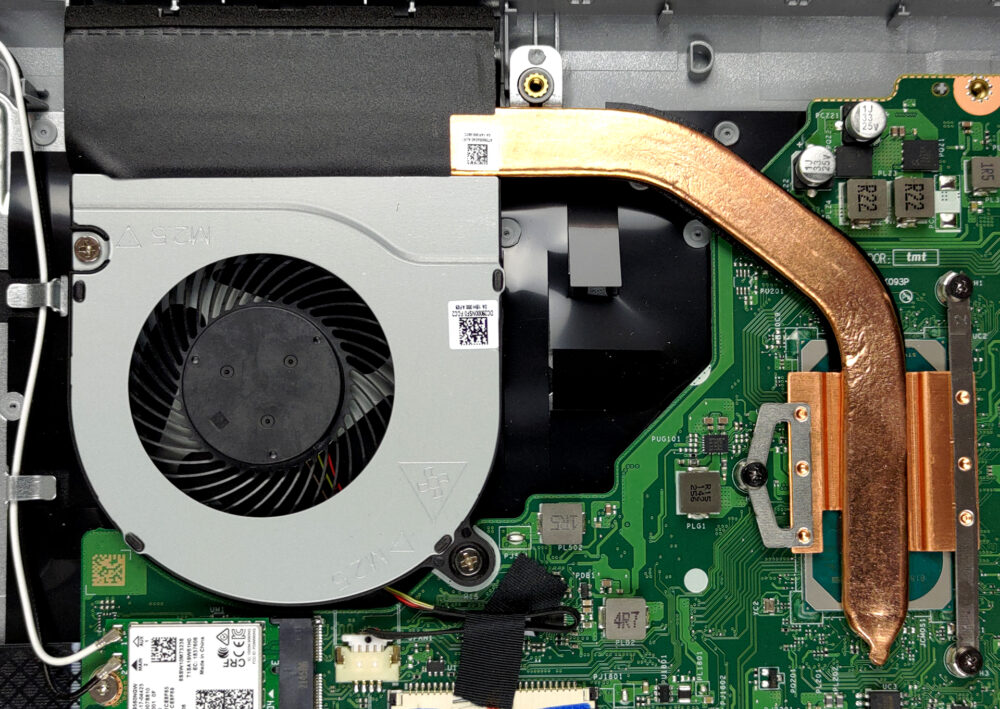 Max CPU load
In this test we use 100% on the CPU cores, monitoring their frequencies and chip temperature. The first column shows a computer's reaction to a short load (2-10 seconds), the second column simulates a serious task (between 15 and 30 seconds), and the third column is a good indicator of how good the laptop is for long loads such as video rendering.
Average core frequency (base frequency + X); CPU temp.
| Intel Core i5-1135G7 (15W TDP) | 0:02 – 0:10 sec | 0:15 – 0:30 sec | 10:00 – 15:00 min |
| --- | --- | --- | --- |
| Acer Aspire 3 (A317-53) | 3.72 GHz (B+55%) @ 81°C @ 48W | 3.25 GHz (B+35%) @ 82°C @ 38W | 2.81 GHz (B+17%) @ 74°C @ 28W |
The Core i5-1135G7 inside manages to boost to high frequencies at the early stages of the test but slows down at the end. The important thing is that it doesn't overheat during all three stages.

Comfort during full-load
The laptop keeps pretty low temperatures across its stress tests, even on the outside. The hotspot, which formed around the 3-key and the 4-key, didn't go above 35.9°C.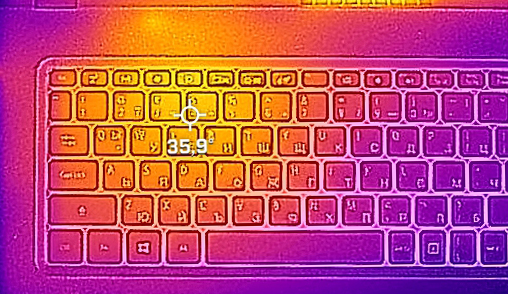 2 reasons NOT to buy the Acer Aspire 3 (A317-53)
1. I/O
The I/O misses some quite important things, like a Type-C port and an SD card reader of any kind. What you do get are two USB Type-A 3.2 (Gen. 1) ports, a USB 2.0 port, an Ethernet connector, an HDMI port, and a 3.5 mm audio jack.
2. Input devices
The keyboard that is here is unimpressive, with shallow key travel and inconsistent feedback, which equates to a mediocre, if not a bad experience. The touchpad also could have been larger. The plastic cover is smooth, but the accuracy and responsiveness leave a lot to be desired.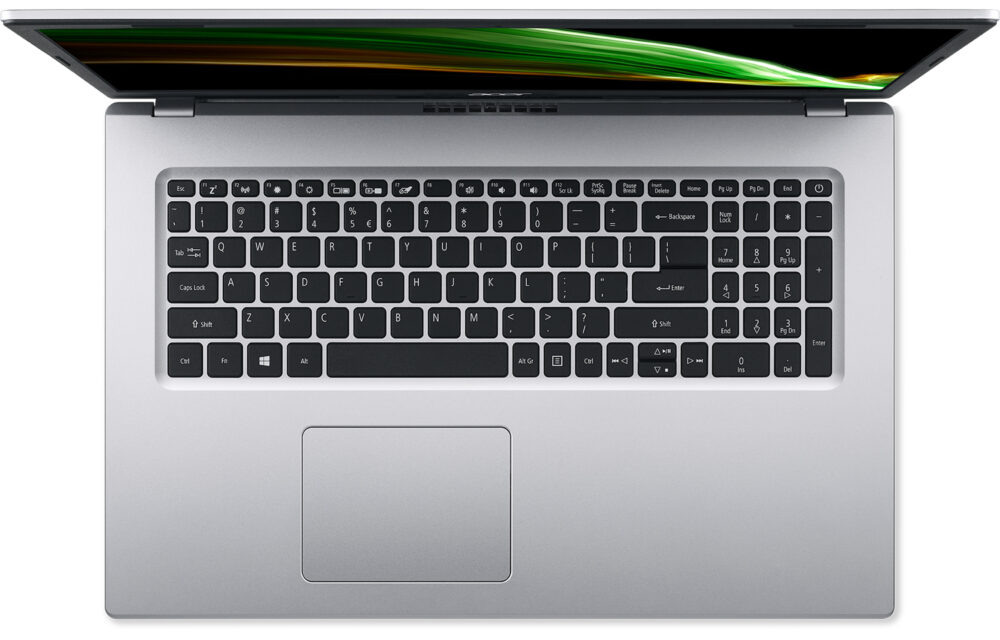 All Acer Aspire 3 (A317-53) configurations: