Acer Aspire 3 (A317-32) – our profiles greatly improve its color accuracy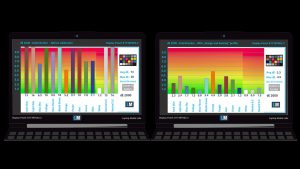 The Acer Aspire 3 (A317-32) is an affordable machine with a big 17.3″ screen and its hardware is powerful-enough for normal everyday tasks such as Web browsing, watching videos, or editing some MS Office documents. Most people will notice the big screen – the bigger the panel, the bigger the viewing space. The 17-inchers have their place on the market – if you write a lot daily you will appreciate a big-screen laptop like the one in Acer Aspire 3.
For good or bad, we have our hands on the TN version – well, it is what it is and we have to deal with it. The bad side of this panel is that it has poor viewing angles (as every TN display). There isn't a way to deal with this "feature", improving in this area isn't possible. The panel has a 63% color coverage – it's not very good, but we've seen worse, like a 50% score. Last but not least, the average out of the box dE values of this panel are really bad (13 and 20 – avg / max). In terms of color accuracy, the display is (or actually it was) really bad. Let's remind you that values above 4 aren't acceptable, no matter the purpose – it's bad even for Web browsing and videos. Yes, 13 is far away from 4. That's the right place to show you what we are able to do with a display like that.
People with color-sensitive work will need a panel that has at least 2.0 average dE. If you are a Web designer, or you work in а printing house and you're using Photoshop and CorelDRAW daily you already know what we are talking about. We were able to squeeze an average dE of 2.3 from this panel thanks to our "Gaming and Web design" profile! Yes, what a rough diamond it is (okay maybe not a diamond, but still), our profile did the magic and the panel is completely usable for games, movies, Web browsing, and not that far from being suitable for work requiring good color accuracy.
So, the TN panel isn't that bad at all, just stay in front of it and don't move a lot because its viewing angles aren't the best. If you need an affordable laptop with a big screen you can check out our in-depth review of Acer Aspire 3 (A317-32).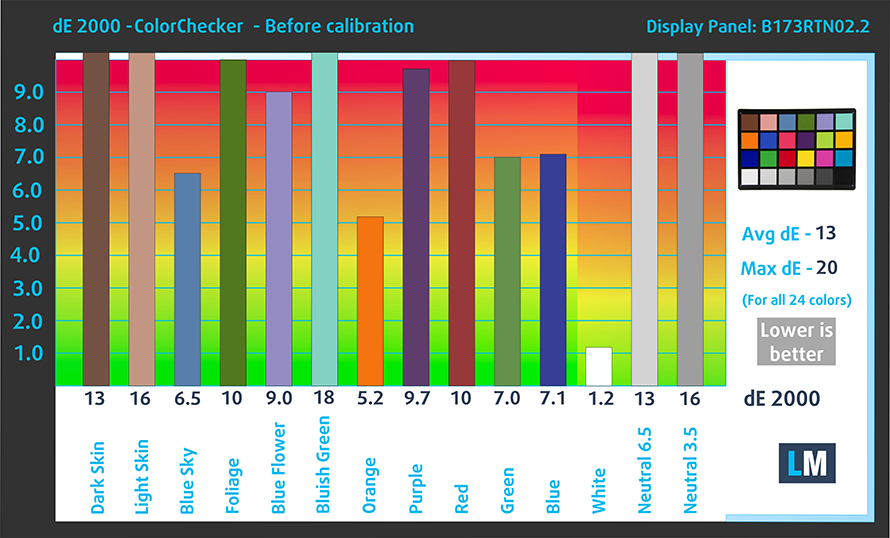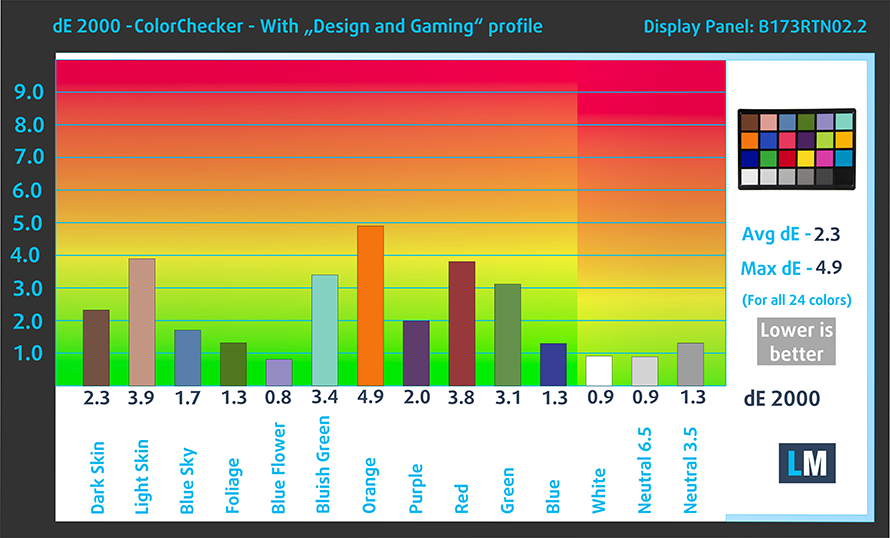 Buy our display profiles
Since our profiles are tailored for each individual display model, this article and its respective profile package are meant for Acer Aspire 3 (A317-32) configurations with 17.3″ AUO B173RTN02.2 (AUO229E) (HD+, 1600 × 900) TN screen.
*Should you have problems with downloading the purchased file, try using a different browser to open the link you'll receive via e-mail. If the download target is a .php file instead of an archive, change the file extension to .zip or contact us at bg.laptopmedia@gmail.com.
Read more about the profiles HERE.
In addition to receiving efficient and health-friendly profiles, by buying LaptopMedia's products you also support the development of our labs, where we test devices in order to produce the most objective reviews possible.