5 interesting gadgets at great prices – 3D printer kit, smart IP camera, fitness bracelet, 4G phablet and TV box
Hey there, folks! Last week was one in which we shared a good number of short articles on good GearBest bargains. In these publications we mostly focused on smartphones and tablets but today we would like to present to your attention another article which briefly discusses on some other intriguing gadgets – 3D printer kit, smart IP camera, fitness bracelet, TV box and a 4G phablet.
To check more GearBest deals, you can use this link.

DIY 3D printer kit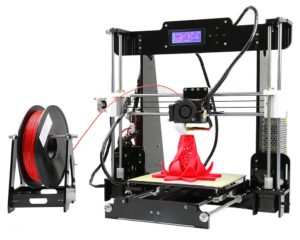 3D printing is becoming more and more popular and everyone is amazed by the things one could possibly do with a 3D printer. However, most people do not have enough money to spare for such a device but there are always options to find a way around it.
That is why we have included this offer in our article – the Anet A8 desktop 3D printer is sold in a kit and you have to assemble all the parts. That is why they call it DIY – do it yourself. It is namely thanks to this peculiarity that you can get a 3D printer much cheaper than usual (right now – only $165.99). As for the assembling process, there are instructional videos in the link for purchase below.
If you happen to show interest in this device, you can check its current availability HERE.

Xiaomi Smart 1080P WiFi IP Camera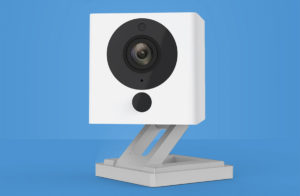 Now, this is another fascinating Xiaomi product. A small and smart IP camera with 1080p video capabilities and more. This stylish product features a 1/2.7″ CMOS sensor, FULL HD resolution and 8X digital zoom. Additionally, it uses f/2.0 aperture and IR-cut auto dial filter plus LED fill light for better visibility in low-light conditions. What is more, it offers an integrated microphone and speaker for two-way communication.
Furthermore, the Xiaomi camera boasts sound and motion detection – thus, your home will be a safer place. You may also wish to know that this white fellow comes with a magnetic mount, making it easier for you to place it on metal surfaces. What is even more, you could use an external power bank to supply the camera. And you can connect to it to your smartphone via a mobile application.
If you happen to show interest in the Xiaomi Smart IP camera, you can purchase it for only $26.99 HERE.

SCISHION V88 TV Box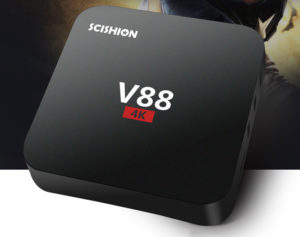 Alright, now this is something for all the couch potatoes out there. The SCISHION V88 is a TV box which uses Android 5.1 and has a quad-core processor, accompanied by a Mali-400 GPU, 1 GB of DDR3 RAM, and 8 GB of eMMC storage.
It offers a great number of connectivity options – four USB ports, an SD/MMC card reader, HDMI 2.0 port, plug for an Ethernet cable and the DC jack. You may also wish to know that the decoder formats this one supports are H.264 and H.265.
The SCISHION V88 also supports 4K video output and 3D movies to keep you entertained.
If you happen to show interest in this device, you can purchase it now for only $24.99 from this link.

Xiaomi Mi Band 2
Now, that is another affordable gadget for those of you who enjoy not only spending time in front of the computer but also doing some exercise every now and then. The market of wearable tech seems to be growing with each day and if you are not sure if this is your thing but still want to try it out without spending too much money, we have a solution for you.
We are talking about the Xiaomi Mi Band 2 which is currently on sale for only $20.89. If you have been following our publications, you would know that we have written about this one in the past and we decided to mention it once again as it really offers pretty decent features for the price.
This smart bracelet boasts an OLED touchscreen display which makes working with the device really easy. Furthermore, the device is IP67-certified, which means it is water-resistant, dustproof and corrosionproof.
If you happen to show interest in the Xiaomi Mi Band 2, you can purchase it from this link.

OnePlus 3T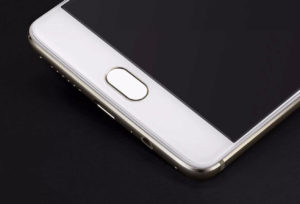 It would be a pity not to mention a good smartphone deal part of the current promotion. We are talking about the OnePlus 3T which is a 4G phablet with more than impressive specifications. It sports a big 5.5-inch Full HD display, a quad-core Snapdragon 821 (1.6GHz, 2.35GHz), 6 GB of RAM and much more.
You may remember that, as it was the case with the above product, we have written about this bad boy in the past. But still, it deserves a mention here because you can now purchase it for only $525.99.
Not only does this phone offer a remarkable display quality and performance, but it also boasts a 16MP rear camera with Sony IMX 298 sensor and EIS plus OIS for stable footage. What's even more, you can record 4K videos.
If you happen to show interest in the OnePlus 3T phablet, you can purchase it from the following link.
Gearbest is running a flash sale with great promotions – check it out here: GEARBEST Flash Sale