[39 Gaming tests + videos] NVIDIA GeForce RTX 3070 [130W] – the new kid on the block is a capable graphics chip for gaming on max details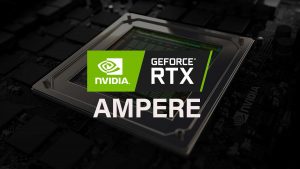 The mobile NVIDIA GeForce RTX 3070 debuted at the beginning of 2021 and right now you can find it in a lot of configurations on the market. At least for now, we already tested the following TGP versions of this GPU – 85W, 95W, and 130W. For today's article, we have prepared a decent number of tests and gameplay videos so you can have a more clear view regarding the actual performance of the NVIDIA GeForce RTX 3070 (130W).
Yes, we are going to examine the most powerful version of this chip that we have tested up to date. It offers much higher frequencies and TGP levels compared to its smaller siblings. Without further ado, let's jump straight to the benchmarks.
Meanwhile, you can check out all available laptops with NVIDIA GeForce RTX 3070 (130W) here:

Contents
Benchmarks comparison
ASUS ROG Strix G17 (G713) GPU variants
Here you can see an approximate comparison between the GPUs that can be found in the ASUS ROG Strix G17 (G713) models on the market. This way you can decide for yourself which ASUS ROG Strix G17 (G713) model is the best bang for your buck.
Note: The chart shows the cheapest different GPU configurations so you should check what the other specifications of these laptops are by clicking on the laptop's name / GPU.
Specs overview
The NVIDIA GeForce RTX 3070 (130W) is an 8nm Ampere GPU with 1110 MHz / 1620 MHz core frequencies (sometimes these clocks can differ from device to device) and the memory is clocked at 1750 MHz (its bus is 256-bit). This GPU has a lot of CUDA cores – 5120 and it's bundled with 80 ROPs. As we said, the TGP is 130W and this graphics card supports extras like ray tracing and DLSS.

GPU comparison table
|   | NVIDIA GeForce RTX 3070 [130W] |
| --- | --- |
| Architecture | Ampere |
| GPU chip | GA104 |
| Shader units | 5120 |
| ROPs | 80 |
| Base Clock (MHz) | 1110 |
| Boost clock (MHz) | up to 1620 |
| Memory clock (MHz) | 1750 |
| Memory size (MB) | 8192 |
| Memory type | GDDR6 |
| Memory bus width (bit) | 256 |
| TGP (Total Graphics Power) | 130W |
| DirectX version | 12.1 |
| Technology | 8nm |
| RTX capabilities | Yes |
| Release date | 01.2021 |
| Detailed specs | Link |
Gaming tests and gameplay videos (ext. monitor)




































Verdict
There you go, the NVIDIA GeForce RTX 3070 (130W) is a beast of a GPU. It can max out any game but its price is on the high side. One other thing – the 130W version dissipates more heat so most laptops that are equipped with this video card are thicker and a bit heavier than usual. But that's normal, max performance always comes with some sacrifices here and there.
All laptops equipped with the GeForce RTX 3070 [130W]