[38 Gaming tests + videos] NVIDIA GeForce GTX 1650 [50W, 1024 CUDA, GDDR5] – this one is still a powerful budget solution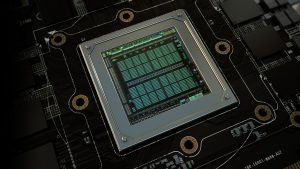 The 50W version of the GTX 1650 is a well-known video card because it's on the market since Q2 2019. This graphics solution doesn't cost too much (in most cases) and the majority of the games run pretty well on Medium-to-High settings. This one doesn't have a lot of graphics memory but at least for now, 4GB video RAM is enough especially if you don't need to max-out every game that you play.
The old version of this graphics card has 50W TGP and it comes with GDDR5 memory and this is the exact same GPU that we are going to show you in this article. No fancy low-voltage GDDR6 memory here but this one has solid TGP while the refreshed one can be found as a 40W video card with lower frequencies.
Meanwhile, you can check out all available laptops with GeForce GTX 1650 here:

Contents
Specs overview
As usual, we have a Turing product with a TU117 chip. This one can be equipped with either 896 or 1024 CUDA cores which is a bit of a gamble since the manufacturers don't inform the user which GPU version is fitted inside of the laptop. But let's continue – TU117 has 32 ROPs and the base and boost frequencies can go as high as 1395 MHz and 1560 MHz. The memory is clocked at 8000 MHz and it has a 128-bit bus.
GPU comparison table
|   | GeForce GTX 1650 |
| --- | --- |
| Architecture | Turing |
| GPU chip | TU117 |
| Shader units | 896 – 1024 |
| ROPs | 32 |
| Base Clock (MHz) | up to 1395 |
| Boost clock (MHz) | up to 1560 |
| Memory clock (MHz) | up to 8000 |
| Memory size (MB) |  4GB |
| Memory type | GDDR5 |
| Memory bus width (bit) | 128 |
| TGP (Total Graphics Power) | up to 50W |
| DirectX version | 12.1 |
| Technology | 12nm |
| RTX capabilities | Yes |
| Release date | 04.2019 |
| Detailed specs | Link |
Gaming tests and gameplay videos (ext. monitor)




































Verdict
Since we have already tested the 40W GeForce GTX 1650 with 896 shaders and GDDR6 we can clearly say that the old version with GDDR5 and 50W TGP is faster. Especially if you are lucky like us and your GPU has 1024 CUDAs, well, you almost own a laptop with GeForce GTX 1650 Ti. Yes, sometimes old means faster but not 100% better.
Sure, the 50W version is faster, but it consumes more power, it dissipates more heat and our test laptop was much noisier than the other one with the 40W TGP. Of course, it depends on a lot of factors – probably you can found a notebook with the GeForce GTX 1650 with GDDR5 that is silent than other machines with the GDDR6 with 40W TGP or vice versa. This means that buying a GeForce GTX 1650-based laptop is a bit of a cat-and-mouse situation – two types of video memory (GDDR5 and GDDR6), different CUDA versions (896 and 1024), and smaller and bigger TGPs (40W and 50W).
On the bright side, even the worst-case scenario (with 40W TGP and 896 shaders) isn't bad at all and offers plenty of graphics power for unpretentious and budget buyers. On the other side, someone can pay the same price and can get a GPU with 1024 CUDAs and 50W TGP. So, before buying a laptop with NVIDIA GeForce GTX 1650 it'll be good if you make a little research.
All laptops equipped with the GeForce GTX 1650