[36 Gaming tests + videos] NVIDIA GeForce RTX 2060 (80W) -the entry-level to the world of ray-tracing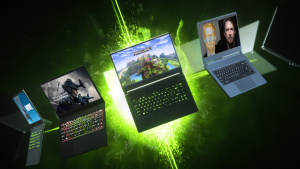 The mid-range gaming laptops are a very important niche because they offer good gaming capability alongside a reasonable price tag (at least in most cases). In this class, you can find a lot of configurations but the NVIDIA GeForce RTX 2060 is the mid-range king. Sure, it's the most expensive one among the other video cards like GTX 1650 or GTX 1650 Ti but it's clearly faster than them.
In addition, this is the cheapest mobile Turing graphics card that has tensor cores so you can enable ray-tracing in games that are supporting this feature. So, the RTX 2060 brings to the table a reasonable price, a decent performance, and ray-tracing as well. Sounds good for us and that's why we picked the 80W version of this GPU and we're going to show you what this fella is capable of.
Meanwhile, you can check out all available laptops with GeForce RTX 2060 here:

Contents
Specs overview
As a Turing GPU that supports ray-tracing, this one has 240 tensor cores that are taking care of the computational part of this extra. The GPU uses the TU106 chip and it has 48 ROPs, 1920 shaders, and you can find this graphics card in three different TGP levels – 80W, 90W, and 115W. As for the frequencies, they can go up to 1110 MHz for the base clock and up to 1560 MHz for the boost. Expectedly, we have 6GB GDDR6 memory (14000 MHz) with a 192-bit memory bus.
GPU comparison table
|   | GeForce RTX 2060 |
| --- | --- |
| Architecture | Turing |
| GPU chip | TU106 (N18E-G1) |
| Shader units | 1920 |
| ROPs | 48 |
| Base Clock (MHz) | up to 1110 |
| Boost clock (MHz) | up to 1560 |
| Memory clock (MHz) | 14000 |
| Memory size (MB) |  8GB |
| Memory type | GDDR6 |
| Memory bus width (bit) | 192 |
| TGP (Total Graphics Power) | up to115W |
| DirectX version | 12.1 |
| Technology | 12nm |
| RTX capabilities | Yes |
| Release date | 01.2019 |
| Detailed specs | Link |
Gaming tests and gameplay videos (ext. monitor)


































Verdict
The GeForce RTX 2060 (80W) is a capable graphics solution. It offers good performance and you don't have to break the bank to buy an RTX 2060-based laptop. The GPU isn't that power-hungry so that logically means that the heat dissipation isn't too big as well. Of course, this is not a Greenpeace award-winning product so you should look for a machine with good cooling if you want to squeeze everything out of this video card.
Yes, this one can do ray-tracing too but don't expect to crank up everything to the max when this feature is enabled. At least DLSS is getting better and better so if you're struggling for frames with RT ON this will help a lot while maintaining the good visuals at almost the same level as the native resolution.
All laptops equipped with the GeForce RTX 2060