[36 Gaming tests + videos] NVIDIA GeForce MX250 (25W) – a budget GPU that is still very capable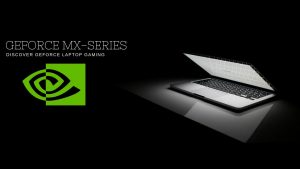 The NVIDIA GeForce MX 250 (25W) was the most powerful entry-level NVIDIA GPU until the debut of the GeForce MX350 (which is a cut-down version of GTX 1050). The GeForce MX250 is the successor of the MX150 but since it just features slightly higher clocks, we can call it a pure rebrand (ok, almost).
Just like the MX150, the GeForce MX250 has two TDP variants – a 10W (1D25) and a 25W (1D13) version. The latter is still a decent GPU especially if your budget is tight. The 10W version is suitable for thin and light laptops but the bigger one definitely brings more performance to the table.
For this article, we've picked the 25W version that is fitted in an HP Elitebook 850 G7 which has a good cooling solution. Yes, even a low-power GPU like the GeForce MX250 needs good cooling because with some really cheap MX250-based laptops you can experience big throttling which is caused by the ineffective cooling solution. More info about this phenomenon in our dedicated article here.
Meanwhile, you can check out all available laptops with GeForce MX250 (25W) here:

Contents
Specs overview
The GeForce MX250 (25W) is a Pascal video card that uses a GP108 chip just like the MX150. Nothing spectacular in terms of raw power here – just 16 ROPs, 384 shaders, up to 4GB GDDR5 memory with a 64-bit bus. Frequency-wise, we have 1518 MHz and 1582 MHz base and boost core clock and the memory is set to 7000 Mhz.
GPU comparison table
|   | GeForce MX250 (25W) |
| --- | --- |
| Architecture | Pascal |
| GPU chip | GP108 (1D13) |
| Shader units | 384 |
| ROPs | 16 |
| Base Clock (MHz) | 1518 |
| Boost clock (MHz) | 1582 |
| Memory clock (MHz) | 7000 |
| Memory size (MB) | up to 4GB |
| Memory type | GDDR5 |
| Memory bus width (bit) | 64 |
| TGP (Total Graphics Power) | 25W (TDP) |
| DirectX version | 12.1 |
| Technology | 14nm |
| RTX capabilities | No |
| Release date | 02.2019 |
| Detailed specs | Link |
Gaming tests and gameplay videos (ext. monitor)


































Verdict
At the end of this article, we can say that the NVIDIA GeForce MX250 (25W) is still a decent entry-level GPU. It's faster than any other MX GPU except for the GeForce MX350. Most of the iGPUs like Intel Iris G5/7, UHD 630, and UHD 620 doesn't stand a chance against the MX250. Yep, it's not a powerhouse but there are MX250-based laptops that are decently priced and they can bring a good price / performance ratio without breaking the bank.
The GeForce MX250 is suitable for Low setting and pretty often for Medium as well, but when it comes to popular and light games it can do the job even better. Titles like League Of Legends, CS:GO, Team Fortress 2, Warframe, and Hearthstone can run with very decent FPS even when the visual quality is maxed-out. Sure, if you want to play the newest titles with bumped eye-candy visuals, the MX250 isn't your GPU and you have to pay more for something like GTX 1050 Ti or maybe GTX 1650.
However, we were very satisfied with the performance of the GeForce MX250 (25W) which is still one of the best low-end GPUs on the market.
All laptops equipped with the GeForce MX250 (25W)