[2020/21] Dell / Alienware Gaming laptops line-up – detailed round-up, specs, benchmarks, and prices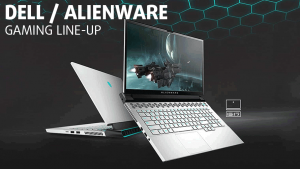 Dell is one of the most interesting tech companies in the world, with a history that is astonishing and inspirational. Its origins could be detailed back to 1984, when the founder Michael Dell, found PC's Limited, which would later become Dell Inc., out of his dorm room.
In its 36 years of existence, the Round Rock-based company has managed to become a top player in the industry, contributing 15.2% of the world's PCs and laptops.
In addition to its Dell brand, which makes devices, suited for general use and business solutions, in 2006 it acquired Alienware, a gaming-oriented brand, that sets the standard, when it comes to gaming devices and peripherals, with its designs and quality.
Today we are giving you a rundown of Dell's and Alienware's line-up for 2020, focusing on the gaming devices, with the most expensive devices first, and going down the list so you can find a machine that is just right for you, both when specs and price are considered.
Alienware M17 R3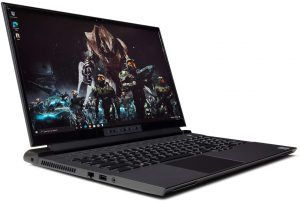 This is a machine, that has a variety of hardware options to choose from, with the entry CPU being the Core i5-10300H and going up to a Core i9-10980HK. As for the GPU, the most inexpensive variant comes with a GTX 1650 Ti, with the top opting being the RTX 2080 SUPER.
The display choices are quite diverse also, all of them being 17.3 inches, with the base variant coming with a 144Hz 1080p IPS panel. There is a 360Hz 1080p display also available, with the biggest and baddest coming with a 4K screen.
Alienware M17 R3 – Full Specs
Alienware M15 R3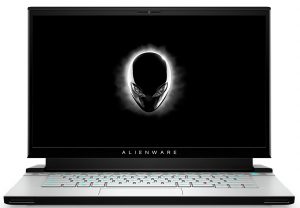 The same could also be said about the M15 since it is part of the same family. The only difference is in the display size, with this device sporting a 15.6-inch screen compared to the 17.3-inch one that is found in the M17.
This means that, if you still want a high-end gaming laptop you are certain that the smaller display won't hinder your experience, you should definitely choose the M15.
The machine comes with support for Wi-Fi 6 and has a Killer E3000 Ethernet port, which ensures a great connection, no matter where you are.
Alienware M15 R3 – Full Specs
Dell G7 7700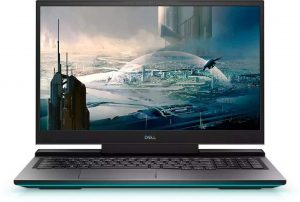 With an addition to the gaming notebook category, the Dell G7 7700 offers great upgradability, plenty of performance, with specs that could handle today's triple-A titles and a screen that can both be used for gaming as well as creative work and design, making it a very versatile device.
Compared to the two previous devices, you sacrifice the option to get the RTX 2080 SUPER and the 4K display.
What is more is the battery life of the laptop, which is one of the greatest that we have seen, when it comes to gaming laptops. One area where it falls short though is in the cooling and noise department, where the laptop gets noticeably loud and quite warm.
Dell G7 7700: Full Specs / In-depth Review
Dell G7 17 (7700) (DP/Th3) in-depth review
Last year, the first iteration of the G7 gaming notebook from Dell wasn't exactly the slam dunk, that the manufacturer expected it to be. It was too loud during gameplay, the keyboard deck got too hot to the touch and honestly, it was a bit clunky. For their second attempt, Dell has delivered a lot of changes, inspired by their Alienware subbrand. Now, the 17-inch beast is as thin as it can, and the design looks... well, looks are subjective, so we won't be that harsh on it in this perspective.And once again, Dell has chosen Intel for its flagship gaming notebook. This means it can be [...]
Pros
90% sRGB coverage (AUO B173HAN-9K35D (AUO429D)) and great color accuracy by default
144Hz display with quick pixel response times
RGB keyboard options
Doesn't use PWM to adjust screen brightness (AUO B173HAN-9K35D (AUO429D))
Really thin profile for a 17-inch gaming notebook
Thunderbolt 3 and SD card reader on board
Two RAM SODIMM slots and two M.2 NVMe slots
Unprecedented battery life (97Wh battery)
Cons
Its surface heats up excessively
Loud noise during gaming
Gets warm both on the inside and the outside
Dell G7 7500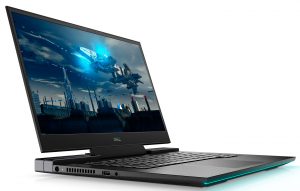 Being pretty similar to the G7 7700 in terms of design, the G7 7500 loses the RTX 2070 and 2070 Max-Q, despite keeping the same CPU options. You also get a smaller 15.6-inch screen, which comes in several variants.
The entry-level one has a Full HD resolution and a 144Hz refresh rate. After that, there is one more Full HD display, this time with a 300Hz refresh rate. And for the top option, there is a 4K panel that is an OLED, which isn't available on the G7 7700, featuring true blacks and great viewing angles.
Dell G7 7500 – Full Specs
Dimensions
357.2 x 267.7 x 18.3 ~ 18.8 mm (14.06" x 10.54" x 0.72")
Dell G5 15 SE (5505)
This laptop differentiates itself from the rest of the devices in this article, since it is the only one that features hardware from AMD. The machine comes with the choice of several Zen 2 CPUs that can go up to the Ryzen 9 4900H. Paired with the Radeon RX 5600M, it creates a deadly combination, which can satisfy your gaming needs.
Compared to the aforementioned device, you obviously get different internal components, and the AMD CPUs offer quite the power and are evenly matched with the processors of the machine above. The same could somewhat be said about the GPU too since according to our article here, it is close to the level of the RTX 2060 (laptop).
The optional 144Hz display is recommended only if you play mainly esports titles and are competitive in them since achieving that high of an FPS is unreasonable with triple-A games.
Dell G5 15 SE (5505) – Full Specs
Dimensions
365 x 254 x 21.6 mm (14.37" x 10.00" x 0.85")
Dell G5 15 5500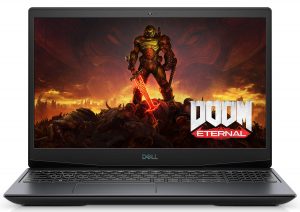 The laptop comes with Comet Lake H processors, in the faces of the i5-10300H and the i7-10750H, that is paired up with an NVIDIA GPU of your choice.
Compared to the machine above it gets the RTX 2070 Max-Q, which is miles ahead of the RX 5600M, with plenty of display options to choose from too.
The device, while on paper was looking promising, was somewhat of a disappointment for us, since while it has performance, due to its cooling, it manages to deteriorate quickly, leaving you with an extremely hot laptop, both on the inside and on the outside.
Dell G5 15 5500: Full Specs / In-depth review
Dimensions
365.5 x 254 x 23.8 mm (14.39" x 10.00" x 0.94")
Price
Starting at $1169.00
Dell G5 15 (5500) (DP/Th3) in-depth review
Once again, Dell has changed the design of its G5 gaming notebooks. Instead of the features, it borrowed from the Lenovo Legion series of the past couple of years, the US manufacturer has gone for a sleeker body to house the 10th Gen Cofee Lake processors.By the way, you can max this laptop out with the Core i9-10980HK and the RTX 2070 Max-Q for an immensely powerful machine that will handle all of the latest AAA titles. It's not only that, though. Dell is taking more and more advantage of their Alienware brand and now employs the Alienware Command Center, which gives you a little bit mor[...]
Pros
Two M.2 PCIe slots
The display doesn't flicker at any brightness level (Panda LM156LF-2F01)
Covers 95% of sRGB and has a great color accuracy (with our Gaming and Web design profile)
300Hz IPS display option with quick response time
Wi-Fi 6 and Thunderbolt 3 support, plus an SD card reader on board
Cons
Heavier and thicker than the competition
Extremely hot internals and externals, making the laptop an overpriced barbeque
Performance deteriorates after a couple of minutes into a game
Dell G3 15 3500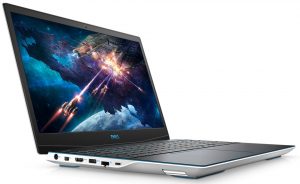 This G3 15 3500 is an attempt from Dell to increase its share in the budget gaming notebook market. While they present it as a new model, it is merely a redesign of the previous generation, with a slight hardware upgrade and a better-looking exterior.
As the cheapest device in this article, you mainly get sacrifices in the build quality of the device, since the laptop can still be purchased with a Core i7-10750H and an RTX 2060.
The notebook feels cheap, being made entirely from plastic, which is reflected in its price tag. It's not all bad though, since the laptop has a decent battery life, support for SD card, and an optional 144Hz display.
Dell G3 15 3500: Full Specs / In-depth review
Dimensions
365.5 x 254 x 21.6 mm (14.39" x 10.00" x 0.85")
Dell G3 15 (3500) in-depth review
Let's talk budget gaming notebooks. What do you value most in your gaming laptop? Is it the performance? Or perhaps you need a fast-refresh rate display, that just looks smoother than real life? Or are you in a position, that you would take everything that would let you play games, no matter how bad it is?Well, this is where manufacturers are trying to step their game. And honestly, they are managing to do so very well. Just look at the Pavilion Gaming series from HP, the Legion 5 from Lenovo, or Acer's Nitro 5. How about Dell, though. Thanks to their Alienware subbrand, they will always [...]
Pros
Reasonably affordable gaming notebook
Decent battery life
SD card reader on board
Has a good contrast ratio and comfortable viewing angles (156CL05-6NY3H)
144Hz IPS display options
Cons
Merely a hardware refresh
Not the greatest build quality
Covers only 57% of sRGB (156CL05-6NY3H)
Uses aggressive PWM below 60 nits (our Health-Guard profile fixes the issue) (156CL05-6NY3H)
Thunderbolt 3 is offered only to the more expensive models (equipped with GTX 1660 Ti and above)