[Specs and Info] Acer Aspire 5 (A514-55) – An answer to the IdeaPad 5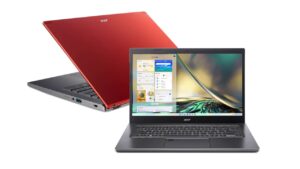 Acer is definitely up there when it comes to brand value, despite not being that massive in terms of annual laptop sales. The Taiwanese company is slowly reorganizing its portfolio, which should make things clear when it comes to selecting a notebook from its arsenal. Today we have the Acer Aspire 5 (A514-55).
The Aspire series is targeting the general consumer, similar to Lenovo and the IdeaPads. The Aspire 5-series is more premium when compared to the Aspire 3-series, making it a perfect opponent for the IdeaPad 5 in the laptop market.
Today we're giving you a quick overview of the Acer Aspire 5 (A514-55).
Acer Aspire 5 (A514-55): Full Specs 
Design
The laptop comes with an aluminum lid and a plastic base, which is in line with last year's 14-inch Aspire 5. However, there are some subtle tweaks to the appearance of the laptop. The lid now has a way smaller Acer logo, while the barrel-style hinge on the back is replaced by a prolonged lid with a slight bend to it. The laptop has a two-tone finish with different lid colors, while the base remains with a dark grey finish. In terms of dimensions, the device weighs just 1.48 kg and has a profile of 17.78 mm.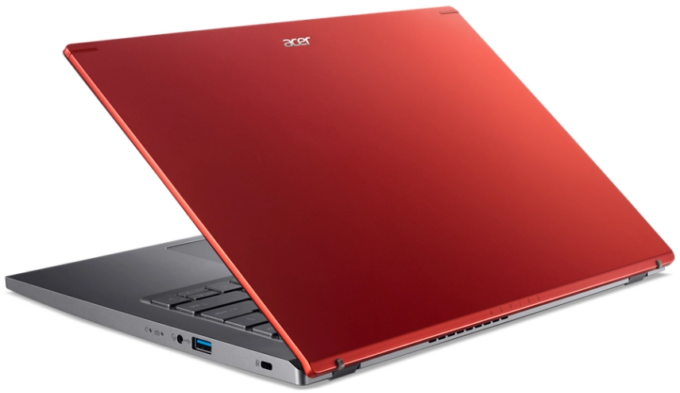 Display
The laptop uses a 14-inch FHD IPS display, which is a great sweet spot, in terms of resolution. Acer doesn't give any other specs about it. However, it has some neat features, including Color Intelligence, which optimizes the gamma curve and saturation in real time, giving you the best possible colors. There's also a BlueLightShield, which is essential for your eyes. A blue light filter is also great when using the laptop at night or before bed, as it will be easier for you to go to sleep afterward. Blue light decreases the production of melatonin, especially at night, which is essential for a good night's sleep.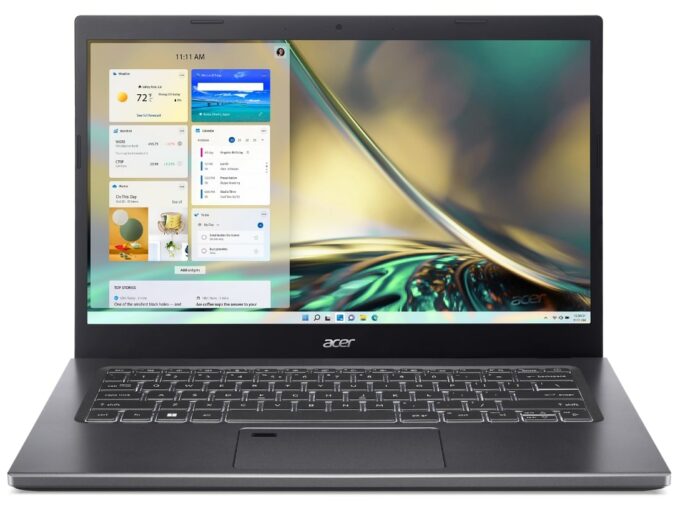 Specifications and features
The Aspire 5 has a big selection of processors, with both U-series and P-series SKUs from the latest Intel Alder Lake family. As for graphics, you have what's integrated into your CPU. These high-core CPUs are a breath of fresh air for Intel, as they deliver excellent performance while remaining efficient. This is great for multitasking, as with 10 or 12 cores, you can load multiple apps simultaneously.
In terms of ports, there are three USB Type-A 3.2 (Gen. 1) ports, one Thunderbolt 4 port, an HDMI 2.0 port, an Ethernet port, and a 3.5 mm audio jack.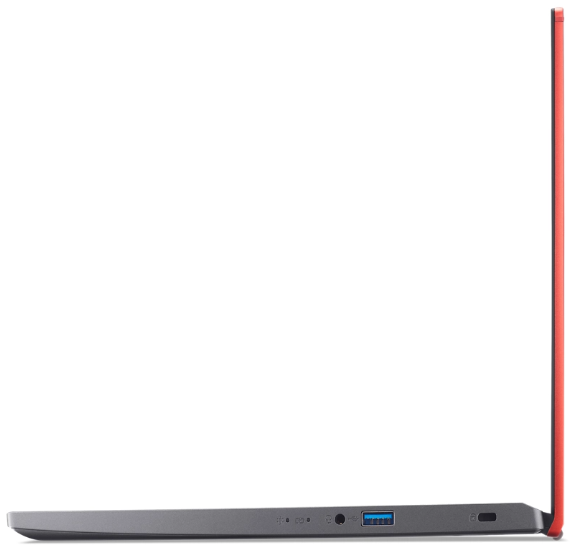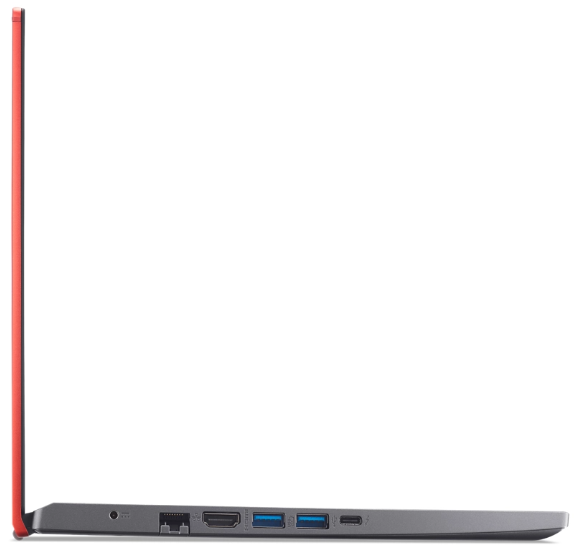 Dimensions
327.66 x 220.98 x 17.78 mm (12.90" x 8.70" x 0.70")
Price
Starting at £589.00
All Acer Aspire 5 (A514-55) configurations: