Razer Blade 15 Advanced (2021) vs 15 Advanced (2020) – what are the differences?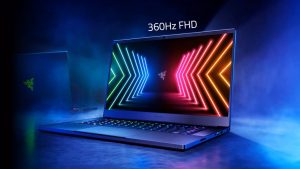 Like many other 2021 laptops, the new Razer Blade 15 Advanced (2021) has hidden new features under the hood while there is nothing new on the outside. As an "advanced" model, this one offers some substantial upgrades over the base model like better display options, more powerful processors and video cards, and a more advanced I/O panel as well.
The new one comes with some great display options that will probably please most users like gamers, designers, creators, etc. In short, this is a portable and powerful gaming machine that can house a flagship NVIDIA Ampere GPUs.
Let's see what the Razer Blade 15 Advanced (2021) has to offer.
As we said, in terms of design there is nothing new. If we have to be honest, this laptop still looks good and the overall look is definitely up to date. The thing that really helps it to be a modern device is the profile thickness – 17mm is a decent accomplishment and this notebook will fit in most backpacks without a problem. And speaking of backpacks, the weight is 2.14 kg which means it'll not be a problem for most people that will place it in their bags.
The Razer Blade 15 Advanced can be picked with three different display options. The first one is a 1080p IPS panel with a mind-blowing refresh rate of 360 Hz. The second one is a 1440p IPS display with 240 Hz and at the end, we can spot a 4K OLED variant that was available for the 2020 model too.
On the hardware side, we found some improvements. Let's start with the only CPU variant – Intel Core i7-10875H. Well, no Ryzen 5000 series here but this Intel chip is still a decent offer with its 8 cores and 16 threads. GPU-wise, as you may already guess, this one can be bought with the NVIDIA GeForce RTX 3070 or with the flagship GeForce RTX 3080. It'll be interesting to check how the Vapor Chamber cooling will deal with so powerful internals when you fire up some new and heavy gaming title.
For connectivity, expectedly this one is bundled with Wi-Fi 6 and Bluetooth 5.2.
All Razer Blade 15 Advanced (2021):
All Razer Blade 15 Advanced (2020):