NVIDIA GeForce RTX 3050 Ti (75W) vs RTX 3050 (75W) – the new sweet spot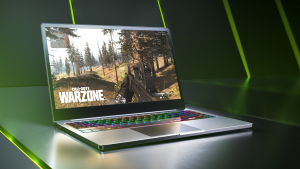 For most gamers, the mid-range GPUs are very important because in most cases they can offer a decent performance alongside an acceptable price tag. In 2020, the GeForce RTX 1650 Ti and RTX 1650 were the people's champions when it comes to not-so-expensive gaming devices. It seems that in 2021 the sweet spot for budget-oriented gamers (well, at least for now – August 2021) is the GeForce RTX 3050 Ti and GeForce RTX 3050.
These video cards come in a lot of different TGP versions – starting from just 35W and they can go as high as 80W or even more. For our comparison, we're going to examine the performance of the 75W variants of RTX 3050 Ti and RTX 3050. Recently we were able to test two identical machines – the 2021 versions of ASUS TUF Gaming F15 FX506 with GeForce RTX 3050 Ti (75W) vs RTX 3050 (75W). So, two devices with the same body, cooling, CPU, RAM configuration, and video cards with the same TGP – 75W. It should be enough to show us what is the exact difference between the RTX 3050 Ti (75W) and RTX 3050 (75W).
Contents
Specs overview
In terms of specs, both GPUs are pretty close to each other in a lot of aspects. The two Ampere video cards are based on the GA107 chip, the ROP count is equal – 32 units and the base and boost clock are almost the same (the non-Ti GPU has a really slight advantage in terms of frequencies), and both video cards are 8nm products. In addition, the memory size is, again, the same for both GPUs – 4GB, the same goes for the bus width (128-bit) and TGP (75W).
The GeForce RTX 3050 Ti (75W) has the upper hand when it comes to shader units (CUDA cores) – it's equipped with 25% more CUDAs when compared to the RTX 3050 (75W) – 2560 vs 2048 units. The CUDA cores are very important for the raw performance in games so without further ado, let's jump straight to the benchmarks.

GeForce RTX 3050 Ti and RTX 3050 variants
 

GeForce RTX 3050 Ti [75W]

GeForce RTX 3050[75W]

Architecture
Ampere
Ampere
GPU chip
GA107
GA107
Shader units
2560

(+25%)

2048
ROPs
32
32
Base Clock (MHz)
1222
1237

(+1%)

Boost clock (MHz)
1485
1500

(+1%)

Memory clock (MHz)
1500
1500
Memory size (MB)
4096
4096
Memory type
GDDR6
GDDR6
Memory bus width (bit)
128
128
TGP (Total Graphics Power)
75W
75W
DirectX version
12.2
12.2
Technology
8nm
8nm
RTX capabilities
Yes
 Yes
Release date
05.2021
05.2021
Detailed specs
Link
Link
Synthetic benchmarks
Results are from the 3DMark: Fire Strike (Graphics) benchmark (higher the score, the better)
Results are from the Unigine Superposition benchmark (higher the score, the better)
Gaming tests and gameplay videos (ext. monitor)
Verdict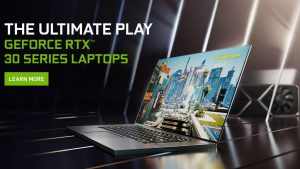 Overall, the GeForce RTX 3050 (75W) is 8% slower when compared to its bigger sibling – RTX 3050 (75W). Actually, it's not the biggest difference out there and if the performance of the non-Ti version is okay for your need you can get the smaller GPU while the saved money can be utilized for a bigger NVMe drive, more RAM, a better screen, or whatever you like (or just keep the saved money).
However, keep in mind that both GPUs are equipped with just 4GB of video memory. Sure, maybe, for now, it's fine for most new games if you don't mind Medium details but if you plan to use your laptops for games in the new two or three years, maybe some low-powered GeForce RTX 3060 will be a better future-proof investment. Nevertheless, if you can't afford something better than the RTX 3050 Ti (75W) and RTX 3050 (75W), well, their performance levels are just fine. Don't forget the fact that these are RTX GPUs so you can take advantage of DLSS in some heavy games that support this feature.
All laptops equipped with the NVIDIA GeForce RTX 3050 Ti [75W]
All laptops equipped with the NVIDIA GeForce RTX 3050 [75W]