NVIDIA GeForce MX250 vs MX110 – the final result is clear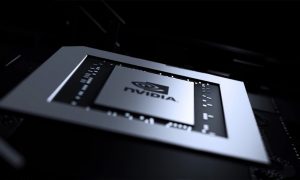 Today we are going to compare the fastest and the slowest MX-based GPUs from NVIDIA – the MX250 and MX110. We are pretty sure that almost everybody knows the end result but it will be interesting to see how big is the performance gap between those two graphics adapters. From our previous comparisons, we know that the MX250 is a lot faster than the MX230 and MX130.
The fastest MX product is a decent cost-effective performer but the GeForce MX110 can be found in some really affordable laptops a.k.a. much cheaper than the ones with MX250. But is it worth it to buy an MX110-based notebook instead of MX130 or MX230 one? We have to check the benchmark results first and the truth will be revealed fast.
See all configurations with GeForce MX250 / GeForce MX110
Contents
Specs overview
The GeForce MX250 is based on the Pascal architecture and it uses GP108 chip. It has 384 shader units, 16 ROPs, 1518 MHz to 1582MHz base/boost frequencies, up to 4GB GDDR5 memory, 64-bit memory bus, and a 7000MHz memory frequency.
The MX110 is rebranded GeForce 920MX ergo it has the same GM108 chip with just 256 shaders. It is a Maxwell graphics card (N16S-GTR). The Maxwell VGA has 8 ROPs, and it has much lower frequencies compared to MX250 – 965MHz/993MHz base/boost. As for the memory – it's clocked at 5012Mhz. This GM108 GPU has much lower TDP levels than the MX250 ones.
GPU comparison table
 

GeForce MX250

GeForce MX110

Architecture
Pascal
Maxwell
GPU chip
GP108
GM108
Shader units
384
256
ROPs
16 (

+50%)

8
Base Clock (MHz)
1518 (

+57%)

965
Boost clock (MHz)
1582 (

+59%)

993
Memory clock (MHz)
7000 (

+40%)

5012
Memory size (MB)
2048-4096
2048
Memory type
GDDR5
DDR3/GDDR5
Memory bus width (bit)
64
64
TGP (Total Graphics Power)
TDP: 10-25W
TDP: 5-12W(

+200% – +108%)

DirectX version
12.1
12.0
Technology
14nm
28nm
RTX capabilities
No
No
Release date
02.2019
01.2018
Detailed specs
Link
Link
It's time for some benchmarks.
Synthetic benchmarks
Well, we were expecting this – the MX250 is 112% faster than the MX110 when it comes to synthetic benchmarks. This isn't just a big difference, this is a huge one.
| GeForce MX250 over GeForce MX110 | 3Dmark Fire Strike (G) | Unigine Heaven 3.0 | Unigine Heaven 4.0 | Unigine Superposition | Average difference % |
| --- | --- | --- | --- | --- | --- |
| NVIDIA GeForce MX250 | 129% | 125% | 116% | 78% | 112% |
| NVIDIA GeForce MX110 | | | | | |
Gaming tests
After the synthetic benchmarks, we all know what will happen here.

In CS:GO the MX250 crushed the MX110. The latter is able to provide 55 FPS at Low settings but it isn't enough for a multiplayer shooter.

Ok, at least in DOTA 2 the MX110 shows some "muscles" – 59 FPS at Low details isn't bad but the MX250 is so much faster than its smaller sibling.

Grand Theft Auto V (GTA 5)
HD 768p, Normal (Check settings)
HD 768p, High (Check settings)
HD 768p, Very High (Check settings)
NVIDIA GeForce MX250
124 fps (

+118%

)
59 fps (

+103%

)
29 fps
NVIDIA GeForce MX110
57 fps
29ps
— fps
In GTA V the MX250 is over two times faster than the MX110 no matter the settings.
Performance summary (gaming tests)
That was a flawless victory for the MX250. No chance for the MX110 – it's twice slower than the bigger GP108 GPU.
| NVIDIA MX250 over MX110 | Full HD, Low | Full HD, Normal | Full HD, High | Average difference % |
| --- | --- | --- | --- | --- |
| NVIDIA GeForce MX250 | +106% | +117% | +88% | +104% |
| NVIDIA GeForce MX110 | | | | |
Verdict
At the beginning of the article, we said that we want to see how big is the performance gap between those two GPUs. Here is the answer – 104%. The difference is like day and night. Even NVIDIA describes their MX110 video card as "up to 1.5x" faster than UHD 620 which actually sounds slow too. The performance of the MX110 is close to some good iGPUs like Intel Iris G4/7 or Radeon Vega 10. Even UHD 630 isn't that far away.
If you need more performance, the bigger MX variants like MX130 or MX150 are faster and the laptops configured with them are a bit more expensive than the MX110-based machines. If you play only casual games perhaps iGPUs like UHD G1/630/Iris G4 are a better choice for you – close performance to MX110 but the integrated graphics dissipates less heat and they don't need extra space inside of the laptop. The overall result is that the machine will be quieter and cooler than the MX110 devices.
We almost forgot the MX250 – it's the fastest entry-level GPU that offers acceptable performance and it's much more powerful than MX110. If you don't have enough budget for GTX or RTX machine the MX250 is a good choice.
All laptops equipped with the NVIDIA GeForce MX250
All laptops equipped with the NVIDIA GeForce MX110