NVIDIA GeForce MX250 vs GeForce MX130 – both are worthy but MX250 is the better performer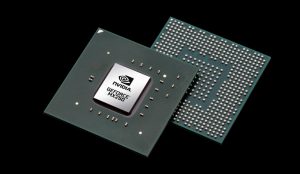 The NVIDIA GeForce MX230 and MX130 are entry-level GPUs that have their place in affordable devices. The MX250 is the fastest graphics card from the MX series. The MX130 is placed almost at the "bottom" alongside MX110.
Still, as you may already know from our article, the MX130 is faster than powerful iGPUs like Intel Iris Plus G4 graphics. If the iGPU power (like Iris G4 or Vega 8/10) isn't enough for you the MX130 is a good solution for your needs and there are a lot of MX130-based devices on the market with a pleasant price tag.
But how far ahead is the MX250 compared to MX130 and is it worth the extra price? Let's find the answer.
See all configurations with GeForce MX250 / GeForce MX130
Contents
Specs overview
The GeForce MX250 has 384 shader units, 16 ROPs, up to 4GB GDDR5 memory, and 64-bit memory bus. The base and boost clocks are 1518 MHz to 1582MHz, the memory has a 7000MHz frequency. This is a Pascal-based GPU that uses GP108 chip.
The MX130 is a lot different than the MX250. It is a Maxwell graphics cards and it's N16S-GTR-based. It has the same shader count as the MX250 but that's the only closest spec between those GPUs. The Maxwell VGA has half the ROPs (8), and it has lower frequencies – 1122MHz/1242MHz base/boost and 5012MHz memory clock.
GPU comparison table
 

GeForce MX250

GeForce MX130

Architecture
Pascal
Maxwell
GPU chip
GP108
N16S-GTR
Shader units
384
384
ROPs
16 (

+50%)

8
Base Clock (MHz)
1518 (

+35%)

1122
Boost clock (MHz)
1582 (

+27%)

1242
Memory clock (MHz)
7000 (

+40%)

5012
Memory size (MB)
2048-4096
2048-4096
Memory type
GDDR5
DDR3/GDDR5
Memory bus width (bit)
64
64
TGP (Total Graphics Power)
TDP:10-25W
TDP:15-30W(

+50 – +20%)

DirectX version
12.1
12.0
Technology
14nm
28nm
RTX capabilities
No
No
Release date
02.2019
01.2018
Detailed specs
Link
Link
Let's check the synthetic benchmarks and the gaming tests.
Synthetic benchmarks
Expectedly, the MX250 is way faster than the MX130 in the synthetic benchmarks.
| GeForce MX250 over GeForce MX130 | 3Dmark Fire Strike (G) | Unigine Heaven 3.0 | Unigine Heaven 4.0 | Unigine Superposition | Average difference % |
| --- | --- | --- | --- | --- | --- |
| NVIDIA GeForce MX250 | 66% | 97% | 78% | 35% | 69% |
| NVIDIA GeForce MX130 | | | | | |
Gaming tests
The gaming tests are always the real deal because you don't play synthetic benchmarks, right?

The MX250 is much faster than the MX130 in CS:GO. No matter what, the game is still playable with the Maxwell GPU at Low preset.

The same situation as the one above – the Pascal GPU outperforms the MX130 in DOTA 2 but MX130 can deliver acceptable performance at Low or Medium preset.

Grand Theft Auto V (GTA 5)
HD 768p, Normal (Check settings)
HD 768p, High (Check settings)
HD 768p, Very High (Check settings)
NVIDIA GeForce MX250
124 fps (

+46%

)
59 fps (

+74%

)
29 fps
NVIDIA GeForce MX130
85 fps
34fps
– fps
In GTA V the MX250 shows its power again – 59 FPS (768p High preset) isn't bad at all for a cost-effective GPU. The MX130 can provide smooth gameplay at Normal settings.
Performance summary (gaming tests)
More ROPs, higher frequencies, new architecture – the MX250 is over 50% faster than its smaller sibling.
| NVIDIA MX250 over MX130 | Full HD, Low | Full HD, Normal | Full HD, High | Average difference % |
| --- | --- | --- | --- | --- |
| NVIDIA GeForce MX250 | +33% | +52% | +77% | +54% |
| NVIDIA GeForce MX130 | | | | |
Verdict
At the end of the day, both GPUs are worthy. The MX250 is the better performer here, there is no doubt in that. It has more hardware under the hood and that why its performance is significantly higher. No matter the game, no matter the settings – the MX250 is much faster than the MX130. The Pascal graphics card is able to show good FPS values at Medium preset in some popular and not-so-heavy games like DOTA 2.
The MX130 is a decent low-cost graphics solution that is good-enough for Low settings in games like GTA V (but at 768p) and CS:GO (93 FPS is a respectable result). If your budget is really tight and the MX250 notebooks are too expensive for you, the MX130 is still a decent choice but remember – it's suitable for Low settings mainly.
If you want to play Crysis 3 with max-out eye-candy graphics you have to look for a much more expensive GTX/RTX configured notebook.
All laptops equipped with the NVIDIA GeForce MX250
All laptops equipped with the NVIDIA GeForce MX130