NVIDIA GeForce MX250 (10W) vs Intel Iris Plus G7 – despite its reduced TDP the MX250 is faster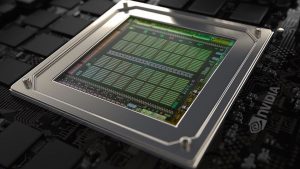 The Iris Plus G7 is the fastest Intel integrated video card, at least for now. You can find it in the following 10th gen Ice Lake CPUs – i7-1068G7, i7-1065G7, and i5-1035G7. It's a fast iGPU and we proved it in our previous comparisons where we saw that it's close to the performance of NVIDIA GeForce MX130 and it's faster than MX110. This integrated solution is really powerful and one of its biggest advantages is that it takes zero space inside of the laptop.
Since there are two versions of the MX250 – a 25W (1D13) and a 10W (1D52) we think that it's a good idea to compare the low TDP version with the current iGPU king. We have a dedicated article about the differences between the 25W and the 10W versions of MX250 – you can find our comparison here. When the 10W model is into a decent laptop with good cooling it's still a fast low-end video card so let's see what the actual difference is when it's compared to the Iris graphics with 64 EUs (a.k.a. G7).
See all configurations with GeForce MX250 (10W) / Intel Iris Plus G7
Contents
Specs overview
The GeForce MX250 (10W) has up to 4GB GDDR5 memory and a 64-bit memory bus, 384 shader units, and 16 ROPs. The base and boost frequencies are 937 MHz and 1038 MHz respectively. The memory clock is set to 7000MHz. This is a Pascal-based GPU that uses the GP108 chip.
The Intel Iris Plus G7 has 300 MHz / 1100 MHz base and boost frequencies (1050 MHz for the i5-1035G7 only), and 64 EUs. The memory size is variable (auto-adjusted by the BIOS or it can be set by the user in some rare cases) as well as the memory clock which is related to the RAM clock.
GPU comparison table
 

GeForce MX250 (10W)

Intel Iris Plus G7

Architecture
Pascal
iGPU in 10th gen SoCs
GPU chip
GP108
Iris G7
Shader units
384
64
ROPs
16 (

+50%)

–
Base Clock (MHz)
937
300
Boost clock (MHz)
1038
1050 – 1100
Memory clock (MHz)
7000
depends on RAM frequency
Memory size (MB)
2048-4096
variable
Memory type
GDDR5
DDR4
Memory bus width (bit)
64
–
TGP (Total Graphics Power)
TDP:10W
TDP: 12-25+W
DirectX version
12.1
12.1
Technology
14nm
10nm
RTX capabilities
No
No
Release date
02.2019
02.2019
Detailed specs
Link
Link
Synthetic benchmarks
As expected, the NVIDIA GPU is faster but we are surprised to see that the iGPU has a higher score in Unigine Superposition.
| GeForce MX250 (10W) over Intel Iris Plus G7 | 3Dmark Fire Strike (G) | Unigine Heaven 3.0 | Unigine Heaven 4.0 | Unigine Superposition | Average difference % |
| --- | --- | --- | --- | --- | --- |
| NVIDIA GeForce MX250 (10W) | 8% | 41% | 38% | | 17% |
| Intel Iris Plus G7 | | | | 19% | |
Gaming tests
The real deal is the gaming tests where we can check the actual performance of the hardware.

With the MX video card, you are able to play CS:GO at 1080p no matter the settings. On the other side, the Intel iGPU is good enough at Low settings with 93 FPS – a good result for an integrated solution though.

DOTA 2 uses the same Source engine as CS:GO. Despite that, both GPUs are able to show good FPS results here – the MX250 is faster, again.
Performance summary (gaming tests)
Long story short – the MX250 is 54% faster on average than the Iris Plus G7.
| NVIDIA MX250 (10W) over Intel Iris Plus G7 | Full HD, Low | Full HD, Normal | Full HD, High | Average difference % |
| --- | --- | --- | --- | --- |
| NVIDIA GeForce MX250 (10W) | +25% | +45% | +91% | +54% |
| Intel Iris Plus G4 | | | | |
Verdict
In our previous comparison, we concluded that the MX250 (10W) is faster than MX230. Moreover, the Iris G7 is on par with the MX130 so it was clear like day and night that the Intel iGPU is slower than the more battery-friendly version of the MX250. The idea was to check the performance difference between these GPUs and it's 54% – yes, that's a lot. The MX250 (10W) is a fast low-end video card despite its reduced TDP – especially when it's cooled adequately. A 15W TDP reduction leads to lower power consumption ergo, longer battery life. So, if you need a bit more powerful GPU than MX230 but at the same time, you want better battery life and a decently-priced machine, the MX250 (10W) is one of the best possible solutions.
Still, the Iris G7 remains one of the fastest integrated video cards out there. The performance gains over older iGPUs like UHD 620 are welcomed but you have to pay a hefty price for them. No matter the CPU that comes with the Iris G7, the price will be hefty. If you really need a slim, light, and battery-friendly machine that is able to handle games like DOTA 2 with maxed-out visuals, a device with Iris Plus G7 will do a great job, especially if you have a bigger budget. Additionally, the iGPU doesn't heat the internals like the dedicated GPUs and you will probably end up with a cooler device.
If you don't want to spend so much money on a laptop, the MX250 (10W) can offer over 50% better performance, a much lower price, and it consumes less power compared to its 25W sibling.
All laptops equipped with the NVIDIA GeForce MX250 (10W)
All laptops equipped with the Intel Iris Plus G7