Microsoft Surface Pro 7+ vs Microsoft Surface Pro 7 – what are the differences?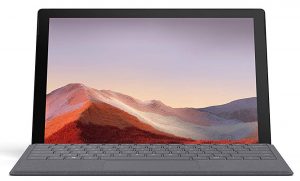 With the new technical refresh of the Surface Pro 7+ being announced, it's only fair that we draw a parallel of sorts between the new device and the one that it is going to replace. In that case that is the Surface Pro 7 and today, we will see what is has stayed the same and what is different.
Full Specs: Microsoft Surface Pro 7+ / Microsoft Surface Pro 7
Starting off from the design, both devices have identical exteriors, with metal being the primary material that is used. We presume that it is aluminum alloy, but even if are mistaken, the devices are very durable and sturdy. The design itself is very sophisticated and good looking. The chamfered edges are a nice touch and further enhance the business look of the machine. Weight and dimensions are practically identical with the new one being 10 grams lighter.
Moving over to the display, things have remained the same and both Surface devices retain the 12.3-inch 3K display that provides detailed and sharp images. The high resolution when coupled with the smaller screen makes for a killer combination and we presume that the display will keep the great color coverage and color accuracy of the Surface Pro 7 (In-depth review).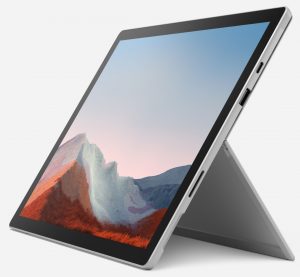 Finally, the area where we see the most change, the specs. Here Microsoft has swapped the older Ice Lake chips in favor of the newest that came out of Intel's oven. Yes, the Surface Pro 7+ does in fact come with Tiger Lake processors (three of them, in fact) and you have a variety of options to choose from, which range from the entry-level Core i3-1115G4 and all the way up to the Core i7-1165G7. GPU options are tied to the CPU that you go for with there also being three options, all of which are from Intel's Iris Xe Graphics family.
Regarding the features, both devices have Wi-Fi 6 and Bluetooth 5 support along with the same I/O support for one USB Type-A and one Type-C port, a 3.5mm audio jack, the microSD card reader, and the nanoSIM slot. Along with that on the Surface Pro 7+ you get an array of different sensors like an ambient light sensor, accelerometer, gyroscope, and magnetometer.
All Microsoft Surface Pro 7+ configurations:
All Microsoft Surface Pro 7 configurations: