Lenovo Legion Y7000 (2019) vs Legion Y540 – Attack of the Clones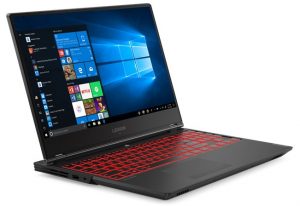 Lenovo and the Legion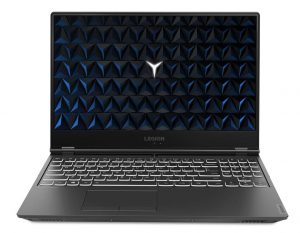 series are known for their good Price/Performance ratio. They are also known for something else – the sameness. Legion Y7000 (2019) looks almost the same as Y540 which is almost identical to Y530. Maybe Lenovo needs new inspiration for their design ("maybe" is a bit soft word for this case, next time we will use "must").
Today's comparison is about two brothers (or twins?) – Lenovo Legion Y7000 (2019) and Legion Y540. They look the same, right? Yes, we were sure that you're going to notice it.
Read our in-depth reviews here:
Lenovo Legion Y7000 (2019): Detailed review
Lenovo Legion Y540: Detailed review
Lenovo Legion Y7000 (2019) configurations:
Lenovo Legion Y540 configurations:
Contents
Design and construction
As mentioned before, design-wise both laptops are almost exactly the same. An all-plastic body is applied for our clones, as well as the weight – 2.30 kg for both of them. The thickest point of the chassis of Y7000 (2019) is 25.6mm and 25.9 mm for Y540, respectively.
For both devices, opening the lid with one hand is an easy job. The strangely placed camera is available for the two sides, plus the same backlit keyboard (unfortunately, only red color backlight for Y7000 2019). Identical keyboards mean large and comfortable arrow keys (racing fans will be pleased), and somehow clicky feedback. Key travel is fine for both but Y7000's feedback is somehow clickier.
The touchpads are fast and comfortable to use but the dedicated buttons are a downside for both notebooks. The Y7000 (2019) ones are very hard to press while the Y540 ones are "just" a bit harder than usual. But hey, those are gaming laptops and a gaming mouse is a must.
The only difference between the bottom sides of the devices is the sticker with the model name on it. But that's fine because half of the bottom is for the ventilation grill and that means more fresh air for the precious parts inside. Another similarity – the hot air is exhausted from the back and sides.
| | Height | Weight |
| --- | --- | --- |
| Lenovo Legion Y7000 (2019) | 25.6 mm (1.01″) | 2.30 kg (5.07 lbs) |
| Legion Y540 | 25.9 mm (1.02″) | 2.30 kg (5.07 lbs) |
A word about the ports. Most of them are placed on the backs of our contenders.
On the back of Y7000 (2019) are placed a USB Type-C 3.1 (Gen. 1), a USB Type-A 3.1 (Gen. 1), an HDMI 2.0 port, an RJ-45 connector, and a Mini DisplayPort 1.4. For every side of Y7000 we have we have two USB Type-A 3.1 (Gen. 1) ports, plus there's a headphone jack on the left.

Lenovo Legion Y7000 (2019)
Lenovo Legion Y540
For the other so-called twin, we have a USB Type-C 3.1 (Gen. 2) port (with Thunderbolt 3 support), a Mini DisplayPort, USB Type-A 3.1 (Gen. 1), an HDMI connector, an RJ-45 port, and the power plug on the back. Two USB Type-A 3.1 (Gen. 1) ports for each side and again a left-paced headphone jack.
Display
For both models, you have the same panel options so we are going to compare the 144Hz one and the 60Hz one.
We have 15.6-inch IPS displays with Full HD (1920×1080) resolution, 142 ppi, and a pitch of 0.18 х 0.18 mm for both rivals. We are going to examine the B156HAN02.1 (60Hz) and NV156FHM-N4G (144Hz) display panels.

Every panel got excellent viewing angles while the average maximum brightness is on the NV156FHM-N4G side – 291 nits vs 260 nits for B156HAN02.1. In terms of color temperatures, the 144Hz one wins again with a value of 6500K compared to the 7380K score for NV156FHM-N4G.
Values of dE2000 over 4.0 should not occur, and this parameter is one of the first you should check if you intend to use the laptop for color-sensitive work.
The contrast ratio of B156HAN02.1 is better – 1400:1 while the NV156FHM-N4G panel is capable of 1160:1.

Below you can compare the scores of B156HAN02.1 (60 Hz) and NV156FHM-N4G (144 Hz) with the default settings (top row), and with the "Gaming and Web design" profile (bottom row).
The 60Hz display covers only 52% of the sRGB while the 144Hz one is doing a much better job here with an impressive score of 94% of the sRGB. In dE values, the 144Hz one is doing a better job – 3.9/7.3 (1.6 after profiling) and 4.4/8.4 (3.6 after profiling) for the 60Hz variant.
One of the most important things about a display is its safety towards the user. Here, we are happy to see that both of the panels don't use PWM to regulate the brightness.

Our display profiles
Here at LaptopMedia, we create a set of custom-tailored profiles for every notebook we review. They boost the productivity of display and reduce negative effects such as blue light emissions and PWM. You can read more about them here.
Buy our profiles from here:
15.6", Full HD (1920 x 1080), 60 Hz, IPS (B156HAN02.1): Buy our profiles
15.6", Full HD (1920 x 1080), 144 Hz, IPS (NV156FHM-N4G): Buy our profiles
Specs sheet comparison
More information about Intel Core i7-9750H and its position in our Top CPU Ranking you can find HERE.
More information about the GTX 1660 Ti and its place in our Top GPU Ranking you can find HERE.
Battery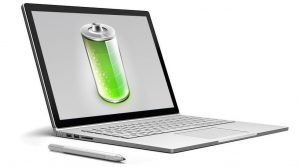 The battery pack is the same for our Lenovo challengers – 57Wh. The Y7000 (2019) got the lead here with 6 hours of Web browsing and 4 hours and a half of video playback. Sadly, because of the 144Hz screen, Y540's battery is only capable of two hours and a half of web browsing, 3 hours of video playback and 66 minutes of gaming life.
Gaming tests
Our test configurations of the Y7000 (2019) and Y540 are equipped with Core i7-9750H and GTX 1660 Ti so the differences here are small.



Temperatures
In this test, we load the CPU cores to 100%, while monitoring the fluctuations in their frequencies and chip temperature. The first column is indicative of the computer's response under a short load (between 2 and 10 seconds), the second column simulates a serious task (between 15 and 30 seconds), and the third column is a good indicator of whether the laptop is suitable for heavy and continuous loads such as video rendering.
Average core frequency (base frequency + X); CPU temp.
| Core i7-9750H (45W TDP) | 0:02 – 0:10 sec | 0:15 – 0:30 sec | 10:00 – 15:00 min |
| --- | --- | --- | --- |
| Lenovo Legion Y7000 (2019) | 3.34 GHz (B+28%)@ 72°C | 3.15 GHz (B+21%)@ 82°C | 2.99 GHz (B+15%)@ 79°C |
| Lenovo Legion Y540 | 2.78 GHz (B+7%)@ 74°C | 3.08 GHz (B+18%)@ 90°C | 2.87 GHz (B+10%)@ 79°C |
Strange things are happening here because the cooling is equivalent for the two but the Y7000 (2019) is able of lower temperatures and higher CPU clock speeds. Magic.
Real-life gaming
| NVIDIA GeForce GTX 1660 Ti | GPU frequency/ Core temp (after 2 min) | GPU frequency/ Core temp (after 30 min) |
| --- | --- | --- |
| Lenovo Legion Y7000 (2019) | 1669 MHz @ 66°C | 1646 MHz @ 71°C |
| Lenovo Legion Y540 | 1761 MHz @ 76°C | 1752 MHz @ 82°C |
A bit lower GPU frequencies for the Y7000 (2019) but it's almost 10°C cooler than Y540. What do you prefer – a couple of FPSs down or hotter device?
Gaming comfort
Not a bad result for both of them but expectedly the Y7000 (2019) is cooler with a result of maximum temperature around 45°C. Lenovo Y540 got a decent result too – around 50°C.

Verdict
Essentially identical devices with some little differences between them.
Be careful when you are choosing between the different panels – the B156HAN02.1 will show better maximum brightness, color temperatures, and contrast. Last but not least the battery life is greater compared to the 144Hz one – the NV156FHM-N4G. If you are playing games regularly you will prefer the 144Hz screen over the 60Hz one because the experience in the games will be much smoother. Both screens are PWM-free so they are suitable for long gaming sessions.
Now the smaller differences. The GTX 1660 Ti in Y7000 (2019) will run 10°C cooler than the one in Y540 (but you will get around 100 MHz higher GPU core frequency with the Y540). The CPU in Y7000 (2019) is running cooler again so this device will give you better comfort and slightly lower FPS results but you will barely notice it.
In the end, we think that both laptops are good. It's up to you to choose the right screen and CPU/GPU combo suitable for your needs.
Read our in-depth reviews here:
Lenovo Legion Y7000 (2019): Detailed review
Lenovo Legion Y540: Detailed review
Lenovo Legion Y7000 (2019) configurations:
Lenovo Legion Y540 configurations: