Lenovo Legion 7 (15, 2020″) vs Lenovo Legion 7 (16″, 2021) – what are the differences?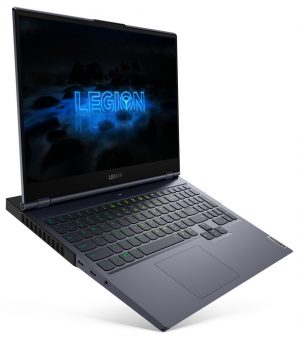 As the refreshed Lenovo Legion 7 (16″) got revealed, we thought it would be great to draw a parallel of sorts and compare it to its predecessor, the Lenovo Legion 7 (15″), to see what are the major differences and if the refreshed model is worth the larger price tag.
Starting off on the exterior, both devices feature a premium build quality, that uses metal. As for the design itself, Lenovo uses a great low-key design that makes the laptop look sophisticated and not "gaming", which is needed in the market. In this way, the laptops are like a sleeper, which most people write off until they get to inspect it up close.
Moving over to the displays, the major difference is the size. While the Legion 7 (15″) only used 15.6-inch FHD displays, one with a 144Hz refresh rate, and one with a 240Hz refresh rate, the Legion 7 (16″) ups that to 16-inches, with a 16:10 aspect ratio. This makes the device quite tempting for creates and designers, which would appreciate the bigger screen. The newer Legion 7's display has a 165Hz refresh rate and a QHD+ resolution.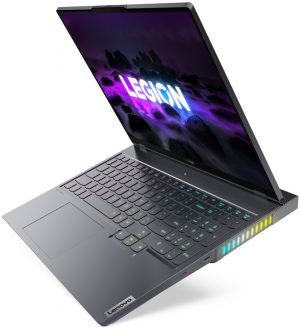 Continuing on with the hardware of both laptops, the Legion 7 (16″), is quite the upgrade over its predecessor, featuring the AMD Ryzen 5000-series processors, with the top option being the Ryzen 9 5900HX. On the contrary, the Legion 7 (15″) can be bought with up to the Core i9-10980HK.
GPU-wise, the RTX 3000-series is the family of cards chosen for the new Legion 7 (16″). The top option there is the RTX 3080 Max-Q, which should be quite more powerful than the RTX 2080 SUPER Max-Q, which is inside the Legion 7 (15″).
As for the RAM and storage, both devices have different configurations with up to 64GB DDR4. The same is the situation with the storage, where the Legion 7 (15″) has 2x 2280 PCIe NVMe 3.0 x4 slots and we expect the same for the Legion 7 (16″), which is yet to be confirmed.
Specs Sheet
Dimensions
356 x 261 x 20.1 - 23.5 mm (14.02" x 10.28" x 0.79")
All Lenovo Legion 7 (15″) configurations:
All Lenovo Legion 7 (16″) configurations: