Lenovo Legion 5 (15″, 2021) vs Lenovo Legion 5/5P (15″, 2020) – what are the differences?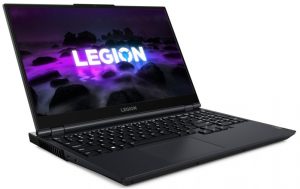 Lenovo's Legion lineups offer something for everyone. They have laptops for hardcore gamers, on-the-go people, and even some budget and mid-range options. We recently did a quick breakdown of the new Legion 5, with which Lenovo is trying to capture the mid-range gaming market.
With it, the question of "How good the new is compared to the old one?" arises and while we can't answer than in detail right now, what we can do is give you a quick comparison so you can get a basic picture of the gap between them.
More info and detailed specifications: Lenovo Legion 5 (15″, 2021) / Lenovo Legion 5 / 5P (15″, 2020)
Starting off on the outside, both devices share the same "incognito gaming" aesthetic with the 2021 Legion somewhat moving away and giving us a more futuristic exterior, while still maintaining branding and craziness to a minimum. In terms of build quality, both laptops feature a combination of metal and plastic, making for a "light" and rigid construction. Now that we have mentioned the weight, the new Legion 5 weighs 160 grams more but is half a millimeter thinner.
Continuing on about the displays, on the 2020 Legion 5 you had three Full HD panels to choose from, which differed in refresh rate (60Hz, 120Hz, and 144Hz). The 2021 Legion 5 has only one panel available, which outshines all three on the 2020 Legion 5. It has a Full HD resolution and a 165Hz refresh rate. We are still yet to get one and test it for ourselves, but if we look at the 2020 Legion 5, the panels had poor color coverage and color accuracy and we hope this new one improves on that end.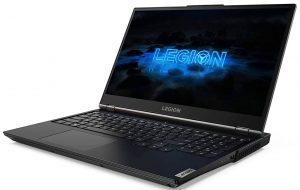 Finally, the specs here are different as well. Ryzen 5000-series and RTX 3000-series dominate the new laptop market, and the Legion 5 is no exception. For the CPU you get the Ryzen 5 5600H (the Ryzen 7 option on the Legion 5 2020 is missing in the Legion 5 2021), which has a 6-core/12-thread configuration and delivers plenty of performance whenever you need it.
The RTX 3060 (Laptop, 130W) is the GPU of choice here (and it is an upgrade over the RTX 2060 in the previous one) and it does great in 1080p gaming and even some 1440p if you mess with the settings a little bit. Overall the laptop is fantastic for the everyday gamer, while the enthusiasts would be better off with the Legion 7, which has Ryzen 9 and RTX 3080 options.
In terms of I/O, you get one more USB Type-C port while retaining the HDMI port, the HD webcam, the backlit keyboard, stereo speakers from Harman Kardon, and the dual array microphone. Support for Wi-Fi 6 and Bluetooth 5 is also retained from the previous year's device.
Dimensions
362.56 x 260.61 x 22.5 ~ 25.75 mm (14.27" x 10.26" x 0.89")
Price
Starting at $879.00
Dimensions
363 x 259.6 x 23.5 ~ 26.1 mm (14.29" x 10.22" x 0.93")
Price
Starting at $639.99
All Lenovo Legion 5 (15″, 2021) configurations:
All Lenovo Legion 5 / 5P (15″, 2020) configurations: