Intel Core i9-9880H vs Core i7-8750H/8850H – more cores = more performance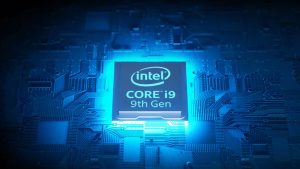 Today we are comparing one of the most popular and well-optimized CPUs of the 8th generation Intel laptop processors versus one of the highest potent processors on the laptop market in general. Is the additional heat and price tag going to justify the upgrade, or you are better with the Core i7-8750/8850H – let's find out!
Visit our Top Laptop CPU Ranking to check these two and many more CPUs.
Specs overview
Both processors are using the 14nm FinFET architecture and are rated at 45W TDP. However, the Core i9-9880H has eight cores and sixteen threads, whereas the Core i7-8750/8850H has six cores and twelve threads. So, frequency-wise there is some difference as well – the Core i9 goes from 2.30 GHz and reaches up to 4.80 GHz, the Core i7-8750H starts at 2.20 GHz and maxes out at 4.10 GHz, while the Core i7-8850H has the highest base frequency – 2.60 GHz, while its max Turbo is in the middle – 4.30 GHz.
These processors are using the Intel UHD Graphics 630 and while the Core i7 duo supports up to 64GB of DDR4 RAM at 2666 MHz, the Core i9 doubles that at 128GB.
You can check out the full specs of the Intel Core i9-9880H and the Intel Core i7-8750H.
Benchmarks
Expectedly, the Core i9-9880H is more than 20% faster than the Core i7-8750/8850H duo.
Results are from the Cinebench 20 CPU test (the higher the score, the better)
Results are from our Photoshop benchmark test (the lower the score, the better)
Conclusion
The results speak for themselves – the Core i9-9880H is significantly faster than the Core i7-8750/8850H. However, in order to be properly cooled, it needs a laptop with a great capacity and user with very strong hands (to handle the device). So if you are intending to work on something like the MSI GS65 Stealth, for example, we would recommend going for the Core i7.
All laptops equipped with the Intel Core i9-9880H
All laptops equipped with the Intel Core i7-8750H