Intel Core i7-9750H vs Intel Core i7-8750H – benchmarks and performance comparison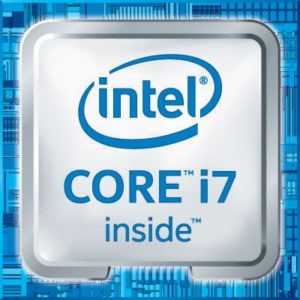 We are talking about the real deal right now. Core i7-9750H vs Core i7-8750H. In a battle for the glory of being one of the most powerful laptop CPUs up to date. We already showed you the comparison between the Core i5 versions of the same generation devices we are testing today. However, we are pretty confident, that this showdown is going to be a little different.
Visit our Top Laptop CPU Ranking to check these two and many more CPUs.

Specs overview
Let's start by listing the similarities of these processors. First of all, they are both built around a 14nm architecture. Secondly, they need 45W of power and feature six cores and twelve threads. Lastly, they are equipped with the same iGPU – the Intel UHD Graphics 630. From now on, you'll see predominantly higher specs for the 9th generation CPU – Base and Turbo frequencies – 2.60-4.50 GHz (2.20-4.10 GHz for the Core i7-8750H). Additionally, the Core i7-9750H is equipped with 12MB of Cache, while the 8th Gen Core i7 has "just" 9MB. Last but not least is the RAM support – 128GB vs 64GB in favor of the Core i7-9750H.
You can check out the full specs of the Intel Core i7-9750H and the Intel Core i7-8750H.

Benchmarks
According to the synthetic benchmarks, the Core i7-9750H offers a marginal advantage over the Core i7-8750H.
Results are from the Cinebench 20 CPU test (the higher the score, the better)
Results are from our Photoshop benchmark test (the lower the score, the better)
Conclusion
Intel Core i7-9750H offers a significant advantage over its predecessor, especially when we are considering the 400 MHz bump in the Base and maximum Turbo clock speeds. In the benchmark results you saw above, the difference is a little smaller than expected. This means that in the majority of the occasions, where not many devices are going to be able to cool the CPU die down properly, it will be pretty hard to distinguish them from one another.
All laptops equipped with the Intel Core i7-9750H
All laptops equipped with the Intel Core i7-8750H