Intel Core i7-1065 G7 vs Core i7-8750H – four cores matching the performance of six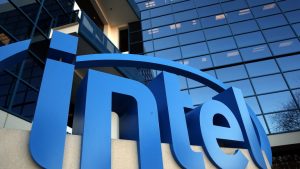 Intel's new 10nm architecture is on the line. It should naturally offer a lot more performance with better thermal and power efficiency. So what should we expect from a 15W quad-core CPU as is the Core i7-1065 G7? We do not have officially approved results yet, but there is a score on Geekbench that suggests that bright days are coming for ultrabooks. Let's see how it stack against the six-core Core i7-8750H.
Visit our Top Laptop CPU Ranking to check these two and many more CPUs.
Specs overview
As we said, the Core i7-1065 G7 is built on the latest 10nm architecture as the entire Ice Lake family that is coming to the market. This CPU is a ULV one, meaning it has 15W of TDP, compared to the 45W of its competitor. Additionally, it has two cores less – four vs six (eight vs twelve threads, respectively). Interestingly, the Core i7-1065 G7 works at 1.50 GHz Base clock, while in Turbo it is able to reach 3.90 GHz. At the same time, the Core i7-8750H has a Base frequency of 2.20 GHz and a Turbo one of 4.10 GHz.
In terms of Cache, the former is equipped with 8MB, whereas the latter has 12MB. Additionally, the Core i7-1065 G7 is set to house a brand new graphics chip that is about to significantly boost the gaming performance only on CPU power – good news for a lot of laptop users.
You can check out the full specs of the Intel Core i7-1065 G7 and the Intel Core i7-8750H.
Benchmarks
Sadly, the scores posted by the Core i7-1065 G7 are not confirmed yet, but we are eager to share with you the capabilities of this processor. As you can see, the new CPU shows a lot of potentials, especially in Single-Core performance where it annihilates the Core i7-8750H. Even when you compare the Multi-Core result, the results are surprisingly close, given the fact we are comparing a quad-core CPU to a hexa-core one.
| | Geekbench Single-Core | Geekbench Multi-Core |
| --- | --- | --- |
| Intel Core i7-1065 G7 | 5234 | 17330 |
| Intel Core i7-8750H | 4617 | 18502 |
Conclusion
Absolutely what we were hoping for. Despite the fact that Intel Core i7-8750H took the Multi-Core victory, it is astounding how a quad-core processor, using three times less power is able to almost match the score of a processor that has 50% more cores. Moreover, it is superior in terms of Single-Core performance, so we expect to see a speed boost in day-to-day usage.
All laptops equipped with the Intel Core i7-1065 G7
All laptops equipped with the Intel Core i7-8750H