Intel Core i7-10510U vs i7-9750H – the Coffee Lake one is a beast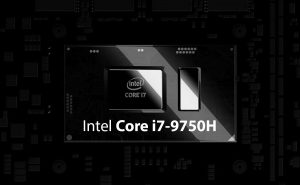 We all have different preferences when it comes to PC parts. Some of us prefer better battery life and performance isn't the most important thing. For others the maximum performance is everything.
Here we have Intel Core i7-10510U and i7-9750H – a ULV CPU vs performance beast.
Quick Specs
A lot of differences between the two. The i7-10510 got two cores less (4 cores and 8 threads vs 6 cores and 12 threads), 4MB less cache (8MB to 12MB). The base and boost frequencies of the i7-10510U are 1.80 GHz / 4.90 GHz and 2.60 GHz / 4.50 GHz for i7-9750H, respectively.
The i7-10510U's TDP is just 15W while the i7-9750H's TDP value is 45W. Yes, the i7-9750H's cores need more juice. Memory support is the same (DDR4-2666; LPDDR3-2133) but while the i7-10510U supports 64GB max memory size, i7-9750H can go up to 128GB.
Intel's bulk prices are close too – $409.00 for i7-10510U and $395.00 for i7-9750H.
Links to the detailed specs: Core i7-10510U / Core i7-9750H.
| | Intel Core i7-10510U | Intel Core i7-9750H |
| --- | --- | --- |
| Cores / Threads | 4 / 8 | 6 / 12 |
| Base / Max frequency | 1.80 – 4.90 GHz | 2.60 – 4.50 GHz |
| Cache | 8MB Intel Smart Cache | 12MB Intel Smart Cache |
| TDP / up / down | 15W / 25W / 10W | 45W / – / 30W |
| Memory support | DDR4-2666; LPDDR3-2133 | DDR4-2666; LPDDR3-2133 |
CPU Benchmarks
Well, i7-9750H is 60% faster. That's a significant difference in terms of raw performance.
Results are from the Cinebench 20 CPU test (the higher the score, the better)
Results are from our Photoshop benchmark test (the lower the score, the better)
GPU Benchmarks
The "new" UHD Graphics in i7-10510U is actually just a rebranded UHD 620/630 so we knew what to expect from the Comet Lake contender – nothing more than the same performance. The difference is negligible.
| | Intel UHD Graphics (i7-10510U) | Intel UHD Graphics 630 (i7-9750H) | Difference |
| --- | --- | --- | --- |
| 3DMark FireStrike | 1252 | 1196 | 4.6% |
Mobility or power?
In this case, we don't need a clear winner, we need the right decision.
If you prefer mobility and your notebook is always with you – the Core i7-10510U is the right choice. It fits in small devices and is always "cool and quiet". Of course, you can expect much better battery life with the i7-10510U.
The gamers and the power users will be more happy with the i7-9750H. Its performance will make you smile if you use your machine mainly on the desk plugged in the electrical network. No matter the task – gaming, streaming, Photoshop editing, video converting, etc, the i7-9750H is faster compared to Intel Core i7-10510U.
All laptops with Core i7-10510U:
All laptops with Core i7-9750H: