Intel Core i5-8265U vs Intel Core i5-8250U – benchmarks and performance comparison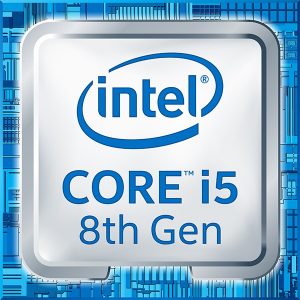 Intel Core i5-8250U is one of the most popular ULV processor on the market from the day it got announced. However, recently more and more manufacturers prefer the newer Whiskey Lake CPU – the Core i5-8265U. Frankly, it is not a lot different from its predecessor but offers a little bit higher potential. Let's see how they compare against each other.
Visit our Top Laptop CPU Ranking to check these two and many more CPUs.
Specs overview
Let's start with the well known Intel Core i5-8250U. It is among the first ULV Intel processors that feature not two but four cores. Part of the 8th Generation (Kaby Lake Refresh), the chip runs at a base frequency of 1.6 GHz and can go up to 3.4 GHz for a short period of time before stabilizing somewhere in between. Other specs include support for dual-channel DDR4-2400/LPDDR3-2133 memory, 6 MB cache, 14nm FinFET manufacturing process, as well as a 15W TDP. The integrated GPU here is Intel UHD Graphics 620 clocked at 300-1100 MHz.
Taking a look at the Core i5-8265U shows us that most of the hardware is the same – 14nm manufacturing process, 15W TDP, 6 MB cache and the same Intel UHD Graphics 620, clocked at 300-1100 MHz. Additionally, the base frequency is the same, while the Turbo takes a bump to 3.90 GHz. In fact, this is the most notable difference, with the other one being the actual size of the processor – 46 x 24 mm (the Core i5-8250U measures at 42 x 24 mm).
You can check out the full specs of the Intel Core i5-8265U and the Intel Core i5-8250U.
Benchmarks
As you may have guessed, laptops rarely are able to reach the maximum Turbo frequency of their processors for more than a couple of seconds. This basically erases the advantage of Core i5-8265U over its opponent. It is only going to make a difference on very rare occasions when the cooling of the said notebook is sufficient enough. This is why we've included a device like Lenovo Yoga (15″), which offers a supreme Core i5-8250U performance. However, the more average results we got came from devices like Dell Vostro 14 5471 and ASUS ZenBook 13 UX333 for the Core i5-8250U and the Core i5-8265U respectively.
Results are from the Cinebench 20 CPU test (the higher the score, the better)
Results are from our Photoshop benchmark test (the lower the score, the better)
Conclusion
From what we know about these two devices, the newer Core i5-8265U Whiskey Lake processor should offer a little bit more in terms of performance potential. However, in the real world, there is no actual difference between the two. Especially, since it is more down to the laptop manufacturer and the way they optimize their device.
All laptops with Intel Core i5-8265U
All laptops with Intel Core i5-8250U