Intel Core i5-11300H vs Core i7-10750H – none of them is a good option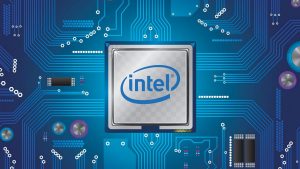 When there is a new CPU on the horizon, people are starting to compare it with some other closely-priced processors or maybe with other chips that have similar specs. In our case, the new CPU is the Core i5-11300H. This is a Tiger Lake H35 chip that is based on a 10nm tech. On the other side of the ring, we have the Core i7-10750H. This is a well-known Intel CPU that origins from the Core i7-9750H (which is a refresh of the i7-8750H but the i7-9750H has a bigger cache size).
The new CPU offers an improved tech process and lower bulk price – $309.00 while the Core i7-10750H is priced at $395.00. So, the bigger CPU is 28% more expensive but at the same time it has extra 2 cores and 2 threads under the hood compared to the Tiger Lake H35 CPU and it even has a 4MB bigger cache size as well as a higher boost clock (while the Core i5-11300H comes with higher base clock).
Okay, let's see what is the actual difference between these chips.
You can take a look at our Top Laptop CPU Ranking, where we showcase the best and the newest laptop processors.
You can find more information about both CPUs here: Intel Core i5-11300H / Intel Core i7-10750H

Specs table
| | Core i5-11300H | Intel Core i7-10750H |
| --- | --- | --- |
| Architecture | Tiger Lake H35 | Comet Lake-H |
| Cores / Threads | 4/8 | 6/12 |
| Clock Speeds – Base/Boost | 3.10GHz – 4.40GHz | 2.6GHz – 5.0GHz |
| Cache | 8MB | 12MB |
| Lithography | 10nm | 14nm |
| TDP | up to 35W | up to 45W |
| Memory type | DDR4-3200, LPDDR4x-4267 | DDR4-2933 |
| Integrated GPU | Intel Iris Xe Graphics G7 (80EU) | |
CPU benchmarks
The Intel Core i7-10750H offers 16% better performance which isn't bad at all. In the meantime, the Core i5-11300H isn't too far behind and it's just a 4-core CPU.
Results are from the Cinebench R23 CPU test (the higher the score, the better)
Conclusion
Again, the choice is in your hands. The Core i7-10750H is 16% faster but it's 28% more expensive which doesn't sound like a great deal. If you don't need too much CPU power, the Core i5-11300H isn't a bad choice and it'll save you some bucks if you plan to use your device for some light tasks like watching videos and browsing the Web.
On the other hand, both CPUs look like a bad investment when you compare them to some AMD Zen 2 or Zen 3 CPUs. One of the budget offerings is the AMD Ryzen 5 4600H – you can still find laptops with this CPU on the market. The Ryzen 5 4600H will give you a better multi-thread performance as well as improved efficiency. If you have a little bit wider budget, the AMD Ryzen 5 5600H comes with great performance, it has a fast iGPU, and it doesn't consume too much power.
Compared to these two AMD chips, the Core i7-10750H looks outdated, and the Core i5-11300H isn't that fast to battle the AMD contenders.

All laptops with the Intel Core i5-11300H:
All laptops with the Intel Core i7-10750H: