Intel Core i5-10210U vs Ryzen 5 3500U – AMD is "the thing" here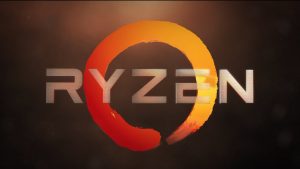 Oh yes, Intel vs AMD. One of the hottest topics in the IT world right now. AMD is on the rise after the Ryzen debut. As always, AMD CPUs are offering a very good Price/Performance ratio but let's check the performance of the Core i5-10210U and Ryzen 5 3500U in our comparison.
Quick Specs
Ok, its time for the specs. Intel CPU's base frequency is 1.10 GHz lower compared to the Ryzen 5 3500U one – 1.60 GHz to 2.70 GHz. Core i5-10210U got 500 MHz higher boost frequency – 4.20 GHz vs 3.70 GHz. A word about the cache size – 2MB more cache for i5-10210U – 6MB vs 4MB. The max memory size for the Intel contender is 64GB (DDR4-2666, LPDDR3-2133) while the AMD CPU can be equipped with a max size of 32GB (DDR4-2400).
The TDP levels are close for both (a bit higher TDP up/down values for AMD) – 15W / 25W / 10W and 15W / 35W / 12W for AMD, respectively.
The other difference is the integrated graphics – the well-known Intel UHD Graphics and for AMD we have Radeon Vega 8 Graphics.
It's time for the direct comparisons.
Our table with detailed specs is down below.
| | Intel Core i5-10210U | Ryzen 5 3500U |
| --- | --- | --- |
| Cores / Threads | 4/8 | 4/8 |
| Base / Max frequency | 1.60 – 4.20 GHz | 2.70 – 3.70 GHz |
| Cache | 6 MB Intel Smart Cache | 4 MB L3 Cache |
| TDP / up / down | 15W / 25W / 10W | 15W / 35W / 12W |
| Memory support | DDR4-2666, LPDDR3-2133 | DDR4-2400 |
CPU Benchmarks
In Cinebench the Core i5-10210U is a bit faster – 6.5%. Not a big difference but we have to note it.
Results are from the Cinebench 20 CPU test (the higher the score, the better)
Results are from our Photoshop benchmark test (the lower the score, the better)
GPU Benchmarks
Well, it's time to compare the IGPs' performance and things are getting a bit ugly for Intel. The Radeon Vega 8 Graphics is 112% faster than Intel UHD Graphics. How about that!




Now it's time for some popular light games (ok, GTA V is not that light). Same thing – Radeon Vega 8 Graphics is just crushing Intel UHD Graphics. With Radeon Vega 8 Graphics you can even play CS:GO and DOTA 2 with average FPS above 30. That is absolutely impossible for the Intel UHD Graphics.
Intel or AMD?
Good question. It depends. Overall AMD is the clear winner. A bit lower Cinebench score but when it comes to the raw integrated graphics power Radeon Vega 8 is a T-Rex.
Core i5-10210U got a better TDP up and down levels so it will be useful for you if you need a more compact machine.
Almost every device equipped with Ryzen 5 3500U is significantly cheaper than the devices with Core i5-10210U. As we said in the beginning – the Price / Performance ratio is on the AMD side again.
Good job AMD – you got the power!
All laptops with Core i5-10210U:
All laptops with Ryzen 5 3500U: