[In-depth Comparison] ASUS ROG Zephyrus M GU502 vs Dell G5 5590 – the ROG wins thanks to its better build and great display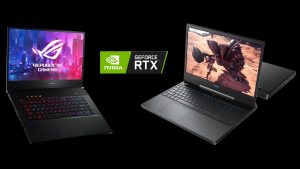 Gaming laptops – a lot of devices want this title but the truth is that the proper gaming machines aren't so many. The requirements are high, these devices feature good screens with fast response times and higher refresh rates (which is often an option), a powerful processor with at least 6 cores, and a decent video card that in most cases will be some Turing-based RTX GPU. You can add in the mix RGB backlit keyboards, good cooling, and acceptable comfort during load – see, it's not very easy for the manufactures to build an appropriate gaming notebook. Slim profiles and low weight doesn't come as a standard "feature" with these laptops unless you plan to use your laptop as a heater during cold winters.
For today's comparison, we picked the ASUS ROG Zephyrus M GU502 and Dell G5 5590. They're both equipped with fast 6-core Intel Coffee Lake processors and an RTX 2060 with 6GB VRAM buffer. Hardware-wise, things look good and at least for now, the contenders can qualify for "gaming laptops". Let's compare them in detail and we're going to see who's the winner.
Read our in-depth reviews here:
ASUS ROG Zephyrus M GU502: Detailed review
Dell G5 5590: Detailed review
ASUS ROG Zephyrus M GU502 configurations:
Dell G5 5590 configurations:
Contents
Design and construction
The ASUS ROG Zephyrus M GU502 has a magnesium-alloy body – the whole build is strong and sturdy, and the surface feels pleasant to touch. The laptop has pretty good dimensions and weight for that kind of machine – the profile is 18.9 mm and the weight – 1.90 kg. The bezels around the display are thin and we don't miss the front camera – it's absence leads to a cleaner look. You can open the lid with a single hand without any visible flexes – ASUS has definitely done their homework in the right way.
The Dell G5 5590 looks and feels a lot bulkier than its contender – and it really is. The profile is 23.7 mm and the machine weighs 2.77 kg. This is a heavy and thick device and you can immediately spot the difference between the two notebooks when they are side by side to each other. The G5 5590 has an all-plastic build except for the inside part of the base which is made of aluminum. You can't open the lid with one hand only and we spot some bends while opening it.
So, in terms of build quality and dimensions, the ASUS laptop is a lot better than its Dell rival.
Both laptops feature a backlit keyboard (optional for Dell). The ASUS unit has RGB backlight (AURA compatible), while the keycaps have decent travel and clicky feedback, which is comfortable for both gaming and typing. The only thing that we miss is a NumPad section.
Dell's keyboard has a bit smaller keycaps that have good travel and very tactile feedback. In addition, there is a full-sized NumberPad area and we like it.
The laptops have good touchpads – they are fast, precise, and accurate. The ASUS one is a bit better because it feels smoother combined with the fast 144Hz display and its surface is made of more pleasant material than the Dell one that has a rough plastic surface.
There are a lot of Phillips-headed screws that are waiting if you want to have a look under the bottom panel of ASUS ROG Zephyrus M GU502 – the exact number is 15. After that, you can see a decent cooling that has 5 heat pipes and two cooling plates – two of the pipes are shared between the CPU and GPU and they have two dedicated heat sinks in the top part of the chassis. This solution is very similar to the one in the ROG Zephyrus S GX502.
Opening the bottom cover of the Dell G5 5590 isn't that hard – after removing 9 screws you're good to go. At first sight, those blue-colored heat pipes and plates look a bit weird – maybe Dell wants to emphasize that the internals are cool as the color of the pipes? We have two common heat pipes for CPU and GPU and two dedicated ones, additionally, there are two plates to cool down the memory of the video card and its voltage regulators.
| | Height | Weight |
| --- | --- | --- |
| ASUS ROG Zephyrus M GU502 | 18.9 mm (0.74″) | 1.90 kg (4.2 lbs) |
| Dell G5 5590 | 23.7 mm (0.93″) | 2.77 kg (6.1 lbs) |
Gamers pay much attention to the ports selection so let's check what those two have to offer.
On the left side of the ASUS laptop are placed an Ethernet connector, HDMI 2.0b port, a USB Type-A 3.1 (Gen. 2) and two audio jacks. On the other side – two USB Type-As (this time 3.1 (Gen. 1)), and a USB Type-C 3.1 (Gen. 2).
ASUS ROG Zephyrus M GU502
Dell G5 5590
The Dell notebook has ports on every side. On the left, we can see a USB Type-C Thunderbolt connector, a USB Type-A 3.1 (Gen. 1), and an audio jack. The backside is populated by an HDMI 2.0, USB Type-A 3.1 (Gen. 1), Mini DisplayPort and an RJ-45 connector. On the right – an USB Type-A 3.1 (Gen. 1) and an SD card reader.
Display
Our devices are equipped with 15.6″ IPS displays with a Full HD resolution. GU502 has an LG LP156WFG-SPB3 panel and the Dell G5 5590 is equipped with an AUO AUO23ED. Both of them offer good viewing angles and contrast ratios – 980:1 for ASUS and 1300:1 for Dell (which is a great score, though).
The LG LP156WFG-SPB3 (ASUS ROG Zephyrus M GU502) is able to cover 97% of the sRGB color gamut while the AUO AUO23ED (Dell G5 5590) is capable of just 52% coverage – washed-out colors, here they come.
Values of dE2000 over 4.0 should not occur, and this parameter is one of the first you should check if you intend to use the laptop for color-sensitive work.
Below you can compare the score of the ASUS display and the Dell's as well – both with already applied "Gaming and Web design" profile. After applying it, the LG LP156WFG-SPB3 (GU502) is able to show a 1.1 average dE score which is impressive and you can appreciate these accurate colors in every situation – at home, having fun with some entertaining content or at work, especially if your job is color-related and you use software like Photoshop all day long. The Dell panel's ability to reproduce color accurately is not so good and its average dE score is 3.6 – nothing to write home about it.
One of the most important things about a display is its safety towards the user. Both panels are PWM-free and you can use them safely for long gaming sessions.
Response time (Gaming capabilities)
We test the reaction time of the pixels with the usual "black-to-white" and "white-to-black" method from 10% to 90% and vice versa. We recorded Fall Time + Rise Time of 9.4 ms for the ASUS panel and 29.2 ms for the Dell display. ASUS has done a much better job here – their unit has decent response time and it uses a 144Hz refresh rate – a great display for gaming. Unfortunately, the AUO AUO23ED isn't that good – it has a really slow response time of over 29 ms – no matter the game you'll (probably) be not so happy with this slow panel.
Our display profiles
Here at LaptopMedia, we create a set of custom-tailored profiles for every notebook we review. They boost the productivity of display and reduce negative effects such as blue light emissions and PWM. You can read more about them here.
Buy our profiles from here:
15.6", Full HD (1920 x 1080 pixels), 144 Hz, IPS (LG LP156WFG-SPB3): Buy our profiles
15.6", Full HD (1920 x 1080 pixels), 60 Hz, IPS (AUO AUO23ED): Buy our profiles
Specs sheet comparison
More information about Intel Core i7-9750H and its position in our Top CPU Ranking you can find HERE.
More information about Intel Core i7-8750H and its position in our Top CPU Ranking you can find HERE.
More information about the NVIDIA GeForce RTX 2060 (Laptop) and its place in our Top GPU Ranking you can find HERE.
Battery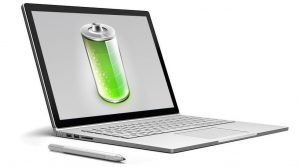 The GU502 has a 76Wh battery unit and the G5 5590 is equipped with a 60Wh one (there is an optional 90Wh battery too). We were able to squeeze 5 hours and a half of Web browsing and about the same time for videos from the first machine. This is a mediocre result which is probably related to the 144Hz panel – the high refresh rate displays aren't battery-friendly.
The Dell device is better with a score of 8 hours of either Web browsing or video playback. Not bad, if you pick the optional 90Wh battery this thing can turn into a gaming device with a long battery life which is a rare thing.
Hardware and Gaming tests
Our test laptops have almost the same CPUs. The ASUS ROG Zephyrus M GU502 has an Intel Core i7-9750H and its rival is equipped with an i7-8750H. Of course, the Dell machine can also be configured with a Core i7-9750H or vice versa. The latter is a refreshed version of the i7-8750H with 2.60 GHz – 4.50 GHz base and boost frequencies and 12MB cache size. The older one (i7-8750H) has lower clocks of 2.20 GHz – 4.10 GHz and a smaller cache size – 9MB. Both processors are based on the 14nm Coffee Lake architecture and they have 6 cores, 12 threads, and a 45W TDP so you can expect more sustained frequencies compared to most of the ULV CPUs.

Grand Theft Auto V (GTA 5)
Full HD, High (Check settings)
Full HD, Very High (Check settings)
Full HD, MAX (Check settings)
ASUS ROG Zephyrus M GU502
90 fps
59 fps
44 fps
Dell G5 15 5590
98 fps

(+9%)

62 fps

(+5%)

45 fps

(+2%)


Rise of the Tomb Raider (2016)
Full HD, Medium (Check settings)
Full HD, Very High (Check settings)
Full HD, MAX (Check settings)
ASUS ROG Zephyrus M GU502
92 fps
64 fps
42 fps
Dell G5 15 5590
105 fps

(+14%)

65 fps

(+2%)

43 fps

(+2%)
Tom Clancy's Ghost Recon Wildlands
Full HD, High (Check settings)
Full HD, Very High (Check settings)
Full HD, Ultra (Check settings)
ASUS ROG Zephyrus M GU502
69 fps

(+13%)

63 fps

(+13%)

43 fps

(+2%)

Dell G5 15 5590
61 fps
56 fps
42 fps
Well, our test devices have almost the same CPUs and RTX 2060 on board that's why the results in our gaming test are so close. Sure, most of the time the Dell laptop is a bit faster but they are neck a neck at Ultra details in every game that we tested.
Temperatures
Real-life GPU temperatures
| NVIDIA RTX 2060 (Laptop) | GPU frequency/ Core temp (after 2 min) | GPU frequency/ Core temp (after 30 min) |
| --- | --- | --- |
| ASUS ROG Zephyrus M GU502 | 1454 MHz @ 76°C | 1394 MHz @ 85°C |
| Dell G5 5590 | 1400 MHz @ 72°C | 1438 MHz @ 70°C |
Contrary to the CPU temperatures, the ROG's RTX 2060 is 15°C hotter after 30 min load than the one inside of the Dell device. The latter has a much better GPU temperature after 30 minutes of gameplay – 70°C and its GPU boosts 44 MHz higher. That's why the Dell laptop is a bit faster in our gaming tests.
Sure, the ASUS ROG Zephyrus M GU502 has an advantage in short GPU loads (in our case it's a 2-minute load) because in these situations its RTX 2060 has higher core clock but that doesn't matter because no one will play a game for such a short period of time. The ASUS device will be faster in some benchmarks but in real life, the Dell laptop will always show a bit better GPU performance.
Gaming comfort
Both laptops are noisy during gaming and the ASUS notebook has a really strange fan curve. The fans are ramped up to cool the internals and after a certain temperature is reached their rpm's are significantly decreased but after some time they start to spin fast again and the noise comes back on – it's an annoying situation. The G5 5590 is noisy all the time but at least it lacks the strange fan curve of the ASUS laptop. Either of the devices is blowing a lot of heat out through the ventilation cut-outs. You can sense the heat all the time during gaming when both CPU and GPU are under load.
Verdict
At least for us, the winner in this comparison (with some reservations) is the ASUS ROG Zephyrus M GU502. It wins because it has better materials in its build, it is lighter and slimmer than its opponent. The display of this thing is just superb – it has good sRGB coverage, accurate colors (1.1 average dE), 144Hz refresh rate, and 9 ms response time – the panel is the real jewel in the crown of this ASUS device.
The machine has its cons too – the GPU is much hotter than Dell's RTX 2060 and the cooling fans have an annoying fan curve.
The Dell G5 5590 lost the match because it's an almost all-plastic device that is heavier compared to its opponent, the lid can flex badly when you're opening it, and its display has a low sRGB coverage, it's not that color-accurate, and it has a slow reaction time which is crucial for most of the games out there.
On the bright side, it has better-cooled GPU that boosts higher (ergo, a bit better performance in most of the gaming titles), battery life is impressive for a gaming laptop, and the keyboard has а NumberPad section. These are good things but not enough for today's win that goes to the ASUS ROG Zephyrus M GU502.
Read our in-depth reviews here:
ASUS ROG Zephyrus M GU502: Detailed review
Dell G5 5590: Detailed review
ASUS ROG Zephyrus M GU502 configurations:
Dell G5 5590 configurations: