[FPS Benchmarks] The Witcher 3 on NVIDIA GeForce GTX 1650 [40W and 50W] – 20% more FPS for the 50W GTX 1650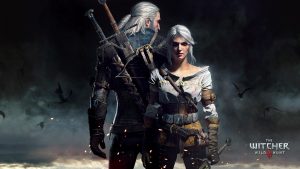 Geralt of Rivia looks best in The Witcher 3. The game was developed as a PC title and the optimization is on another level. On most machines, the Witcher 3 runs smooth like butter but of course, if you select the appropriate setting for your hardware.
The game was released back in 2015 and even today it looks up to date, especially on Ultra. Speaking of which, when the settings are bumped to the max, the mid-range GPUs are struggling to reach the 60 FPS mark. So, for today's comparison, we are about to see the FPS result of the GeForce GTX 1650 [40W, 896 CUDA, GDDR6] and the GeForce GTX 1650 [50W, 1024 CUDA, GDDR5].
Stay tuned!
Contents
GeForce GTX 1650 variants
 

GeForce GTX 1650 [40W]

GeForce GTX 1650 [50W]

Architecture
Turing
Turing
GPU chip
TU117
TU117
Shader units
896 – 1024
896 – 1024
ROPs
32
32
Base Clock (MHz)
up to 1395
up to 1395
Boost clock (MHz)
up to 1560
up to 1560
Memory clock (MHz)
up to 8000
up to 8000
Memory size (MB)
 4GB
up to 4GB
Memory type
GDDR5 /

GDDR6

GDDR5
Memory bus width (bit)
128
128
TGP (Total Graphics Power)
40W
50W

(+25%)

DirectX version
12.1
12.1
Technology
12nm
14nm
RTX capabilities
No
No
Release date
01.2020
04.2019
Detailed specs
Link
Link
Synthetic benchmarks
Gaming tests and gameplay videos (ext. monitor)

Verdict
Let's start like this – both video cards are worthy performers when we are talking about The Witcher 3. If you need at least 60 FPS with GeForce GTX 1650 [40W], you must aim at the Medium preset – 71 FPS is just fine. For the ones who always want the best possible graphics quality, the 40W GPU can handle the game with 39 FPS and we can consider this as a good result for a video card with a decreased TGP.
In addition, the GeForce GTX 1650 [50W] can give you even more FPS. No matter the settings, this GPU is always faster – 71 FPS on High and 47 FPS on Ultra are decent values for a mid-ranger like this one.
All laptops equipped with the NVIDIA GeForce GTX 1650 [40W]
All laptops equipped with the NVIDIA GeForce GTX 1650 [50W]