[FPS Benchmarks] Red Dead Redemption 2 on AMD Radeon RX 6800M and RX 6600M – the bigger GPU is 38% faster on average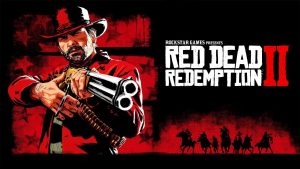 Red Dead Redemption 2 follows the successful GTA gameplay formula – a big open world that can be roamed freely, a lot of missions that are spread all over the map, some interesting side quests, a decent story, and good graphics. This time virtual world takes place back in the Wild West times so you'll ride horses instead of cars.
The game definitely looks great but it comes with a price – not many laptops out there can max it out with a decent FPS at the same time. The Max preset is a real pain for a lot of GPUs and in most cases, the same goes even for High quality.
For this comparison, we have picked two fast AMD GPUs – AMD Radeon RX 6800M and RX 6600M, Let's see what kind of performance these two can offer when it comes to Red Dead Redemption 2.
Don't forget to take a look at our Top 100 Best Laptops for Red Dead Redemption 2 list.
Contents
AMD Radeon RX 6800M and RX 6600M variants
 

AMD Radeon RX 6800M

AMD Radeon RX 6600M

Architecture
RDNA 2
RDNA 2
GPU chip
Navi 22
Navi 23
Shader units
2560

(+43%)

1792
ROPs
64
64
Base Clock (MHz)
2116

(+73%)

1224
Boost clock (MHz)
2390

(+18%)

2034
Memory clock (MHz)
2000

(+14%)

1750
Memory size (MB)
12272

(+50%)

8192
Memory type
GDDR6
GDDR6
Memory bus width (bit)
192

(+50%)

128
TGP (Total Graphics Power)
~145W

(+45%)

~100W
DirectX version
12.1
12.1
Technology
7nm
7nm
RTX capabilities
Yes
 Yes
Release date
06.2021
09.2021
Detailed specs
Link
Link
Synthetic benchmarks
Results are from the 3DMark: Fire Strike (Graphics) benchmark (higher the score, the better)
Results are from the Unigine Superposition benchmark (higher the score, the better)
Gaming tests and gameplay videos (ext. monitor)

Verdict
First of all, the Max preset is a no-go for the two GPUs because 8xMSAA isn't available at all – even when we forced it through the "system" file it was fixed at 4x mode. Aside from that, the Radeon RX 6800M is 38% faster on average compared to Radeon RX 6600M and that's a heft performance gap. If you plan to play this game regularly and you want, the bigger GPU is a good choice, of course, if you can afford it. The smaller sibling can bring good performance to the table (and lower price) if you don't mind Medium details
All laptops equipped with the AMD Radeon RX 6800M
All laptops equipped with the AMD Radeon RX 6600M