[FPS Benchmarks] PUBG on NVIDIA GeForce RTX 3080 (130W) and RTX 3060 (130W) – RTX 3080 is 37% faster on Ultra quality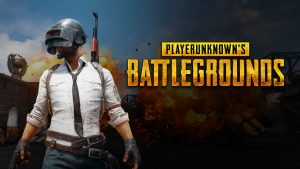 When it comes to battle royale games, PUBG is one of the well-known titles. Just like every other game from this genre, the main goal is simple – you have to survive while playing on a huge map full of other players. Pick some weapons, find ammo, and try to hunt the others – sounds simple but in reality, it's not that easy.
However, one of the reasons for the huge success of this game is the fact that it's a light title. Even the NVIDIA GeForce MX450 (GDDR6 / 25W) can show 92 FPS on Low settings. In most cases, a good mid-range GPU is enough for Ultra settings but of course, if you need a crazy amount of FPS a high-end video card is the way to go. For this comparison, we have picked two fast Ampere GPUs – the GeForce RTX 3080 (130W) and RTX 3060 (130W).
Don't forget to take a look at our Top 100 Best Laptops for PUBG list.
Contents
GeForce RTX 3080 and RTX 3060 variants
 

GeForce RTX 3080 [130W]

GeForce RTX 3060 [130W]

Architecture
Ampere
Ampere
GPU chip
GA104
GA106
Shader units
6144

(+60%)

3840
ROPs
96

(+100%)

48
Base Clock (MHz)
up to 1185
1387

(+17%)

Boost clock (MHz)
up to 1605
1702

(+6%)

Memory clock (MHz)
1750
1750
Memory size (MB)
8192

(+33%)

6144
Memory type
GDDR6
GDDR6
Memory bus width (bit)
256

(+33%)

192
TGP (Total Graphics Power)
130W
130W
DirectX version
12.1
12.1
Technology
8nm
8nm
RTX capabilities
Yes
 Yes
Release date
01.2021
01.2021
Detailed specs
Link
Link
Synthetic benchmarks
Results are from the 3DMark: Fire Strike (Graphics) benchmark (higher the score, the better)
Results are from the Unigine Superposition benchmark (higher the score, the better)
Gaming tests and gameplay videos (ext. monitor)

Verdict
As you can see, the difference between these two video cards from Low to High isn't that big. However, On Ultra quality, the bigger GPU is 37% faster and that is a hefty performance gap. On the other hand, if you don't mind Medium or High details, you can save a lot of money if you get the GeForce RTX 3060 (130W).
All laptops equipped with the NVIDIA GeForce RTX 3080 [130W]
All laptops equipped with the NVIDIA GeForce RTX 3060 [130W]