[FPS Benchmarks] NVIDIA GeForce RTX 3080 (130W) vs RTX 3080 (85W) – both are fast but the 130W GPU wins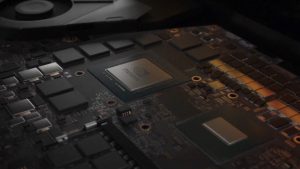 The NVIDIA GeForce RTX 3080 is the most powerful mobile GPU (at least for now, in the middle of 2021). It can be found in a lot of different TGP versions – we are starting with the 80W variant and we can go as high as 165W (and maybe even higher). You'll find this graphics card inside expensive devices with decent cooling solutions. NVIDIA already dropped the Max-Q and Max-P naming but you can assume that the low-powered versions (like the 80W or 85W GPUs) can be considered ex-Max-Q variants.
In most cases, the majority of these GPUs are fitted in a bit thicker devices due to the higher amount of dissipated heat which required significant cooling. Only the low-power version can be found in more compact machines but don't expect a silent gaming experience from these particular devices.
So, we have GeForce RTX 3080 (130W) vs RTX 3080 (85W) benchmarks for you. Let's compare the two rivals and we'll see how much FPS is taking away the reduced TGP from the RTX 3080 [85W] when it's directly compared to the 130W sibling.
Contents
GeForce RTX 3080 variants
 

GeForce RTX 3080 [130W]

GeForce RTX 3080 [85W]

Architecture
Ampere
Ampere
GPU chip
GA104
GA104
Shader units
6144
6144
ROPs
96
96
Base Clock (MHz)
up to 1185

(+52%)

780
Boost clock (MHz)
up to 1605

(+29%)

1245
Memory clock (MHz)
1750

(+17%)

1500
Memory size (MB)
8192
8192
Memory type
GDDR6
GDDR6
Memory bus width (bit)
256
256
TGP (Total Graphics Power)
130W
85W
DirectX version
12.1
12.1
Technology
8nm
8nm
RTX capabilities
Yes
 Yes
Release date
01.2021
01.2021
Detailed specs
Link
Link
Synthetic benchmarks
Results are from the 3DMark: Fire Strike (Graphics) benchmark (higher the score, the better)
Results are from the Unigine Superposition benchmark (higher the score, the better)
Gaming tests and gameplay videos (ext. monitor)
Verdict
At the end of the day, the GeForce RTX 3080 (85W) is 14% slower overall when compared to the bigger 130W GPU. If we have to be honest, this kind of gap isn't that big while the 85W GPU can offer better comfort during gaming (at least in most cases and if it's fitted in a well-cooled device) because of its modest TGP that leads to lower heat dissipation and power consumption.
If you only care about pure performance and your laptop will be placed mostly on your desk, well, the GeForce RTX 3080 (130W) sounds like a logical choice (if you have to choose between the two GPUs in this comparison) if your wallet is wide enough.
All laptops equipped with the NVIDIA GeForce RTX 3080 [130W]
All laptops equipped with the NVIDIA GeForce RTX 3080 [85W]