[FPS Benchmarks] Metro Exodus on NVIDIA GeForce RTX 3080 (130W) and RTX 3080 [85W] – the 130W GPU is 38% faster on Extreme quality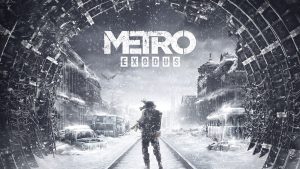 The PC version of Metro Exodus is one of the heaviest games available on the market. Of course, the title is super-heavy when you apply the Extreme preset – if the settings are lowered, the game isn't punishing your hardware too much. For the ones who always want to play with maxed-out visual settings, Metro Exodus requires something more powerful than a mid-range GPU for comfortable gameplay with bumped visuals.
So, for this article, we have prepared the GeForce RTX 3080 (130W) and RTX 3080 (85W). Let's inspect their performance.
Don't forget to take a look at our Top 100 Best Laptops for Metro Exodus list.
Contents
GeForce RTX 3080 variants
 

GeForce RTX 3080 [130W]

GeForce RTX 3080 [85W]

Architecture
Ampere
Ampere
GPU chip
GA104
GA104
Shader units
6144
6144
ROPs
96
96
Base Clock (MHz)
up to 1185

(+52%)

780
Boost clock (MHz)
up to 1605

(+29%)

1245
Memory clock (MHz)
1750

(+17%)

1500
Memory size (MB)
8192
8192
Memory type
GDDR6
GDDR6
Memory bus width (bit)
256
256
TGP (Total Graphics Power)
130W
130W
DirectX version
12.1
12.1
Technology
8nm
8nm
RTX capabilities
Yes
 Yes
Release date
01.2021
01.2021
Detailed specs
Link
Link
Synthetic benchmarks
Gaming tests and gameplay videos (ext. monitor)

Verdict
Actually, the two video cards are very close on Low settings but after that, the 130W GPU has the advantage that comes from the bigger TGP. On High, the bigger GPU is 18% faster and on Extreme, it's 38% faster which is a mind-blowing difference. The 130W variant is one of the few GPUs that is close to the 60 FPS mark on Extreme quality (based on our tests).
However, the 85W GPU isn't a bad performer. You can't expect too much from a high-end chip with just an 85W TGP in heavy games like Metro Exodus but 40 FPS on Extreme quality isn't a bad result for such a modest TGP.
All laptops equipped with the NVIDIA GeForce RTX 3080 [130W]
All laptops equipped with the NVIDIA GeForce RTX 3080 [85W]