[FPS Benchmarks] Cyberpunk 2077 on NVIDIA GeForce RTX 3080 (130W) and RTX 3080 (85W) – the bigger GPU is 28% faster on average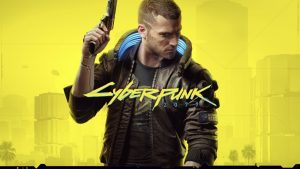 Cyberpunk 2077 was released at the end of 2020 and it's a long-awaited game. Aside from its a bit controversial debut, the game can be considered a successful title with an interesting single-player story and beautiful graphics that support features like ray-tracing and DLSS.
The game looks very good (the visual quality is okay even on Low) but if you want to see with every visual setting bumped to its max state (and with ray-tracing turned on) you're going to need a high-end machine and maybe you'll have to use DLSS as well.
Speaking of high-end hardware, for this article we have prepared two fast and expensive mobile GPUs – the NVIDIA GeForce RTX 3080 (130W) and RTX 3080 (85W).
Don't forget to take a look at our Top 100 Best Laptops for Cyberpunk 2077 list.
Contents
GeForce RTX 3080 variants
 

GeForce RTX 3080 [130W]

GeForce RTX 3080 [85W]

Architecture
Ampere
Ampere
GPU chip
GA104
GA104
Shader units
6144
6144
ROPs
96
96
Base Clock (MHz)
up to 1185

(+52%)

780
Boost clock (MHz)
up to 1605

(+29%)

1245
Memory clock (MHz)
1750

(+17%)

1500
Memory size (MB)
8192
8192
Memory type
GDDR6
GDDR6
Memory bus width (bit)
256
256
TGP (Total Graphics Power)
130W
130W
DirectX version
12.1
12.1
Technology
8nm
8nm
RTX capabilities
Yes
 Yes
Release date
01.2021
01.2021
Detailed specs
Link
Link
Synthetic benchmarks
Results are from the 3DMark: Fire Strike (Graphics) benchmark (higher the score, the better)
Results are from the Unigine Superposition benchmark (higher the score, the better)
Gaming tests and gameplay videos (ext. monitor)

Verdict
Normally, the 130W GPU is faster. On Ultra, it can show 32% more FPS compared to the 85W rival and yes, this is a big performance gap. If you plan to play this game a lot, the 130W GPU looks like a decent choice if you can afford it. The smaller GPU isn't a bad performer at all – 72 FPS on Ultra quality is a decent result.
All laptops equipped with the NVIDIA GeForce RTX 3080 [130W]
All laptops equipped with the NVIDIA GeForce RTX 3080 [85W]