[FPS Benchmarks] Borderlands 3 on NVIDIA GeForce RTX 3080 (95W) and RTX 3060 (140W) – RTX 3060 isn't too far behind
Contents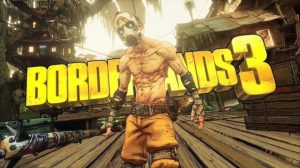 Borderlands 3 is somehow a breath of fresh air in terms of gameplay compared to the other shooters on the market. The title combines unique-looking graphics alongside implemented RPG elements, tons of weapons, and a lot of humor. The single-player campaign is really long and there are some DLCs that add even more content.
The game looks good and it's not the lightest title when it comes to system reuìrement especially if you want to max out the visuals. Still, if you don't need 144 FPS or even more, a modest GPU like the NVIDIA GeForce RTX 3060 [Laptop, 65W] can deliver more than 60 fps on Badass quality. For today's article, we'll compare two fast Ampere video cards – the NVIDIA GeForce RTX 3080 (95W) and RTX 3060 (140W).
Don't forget to take a look at our Top 100 Best Laptops for Borderlands 3 list.

GeForce RTX 3080 and RTX 3060 variants
 

GeForce RTX 3080 [95W]

GeForce RTX 3060 [140W]

Architecture
Ampere
Ampere
GPU chip
GA104
GA106
Shader units
6144

(+60%)

3840
ROPs
96

(+100%)

48
Base Clock (MHz)
780
1387

(+78%)

Boost clock (MHz)
1245
1702

(+37%)

Memory clock (MHz)
1500
1750

(+17%)

Memory size (MB)
8192

(+33%)

6144
Memory type
GDDR6
GDDR6
Memory bus width (bit)
256

(+33%)

192
TGP (Total Graphics Power)
95
140W

(+47%)

DirectX version
12.2
12.2
Technology
8nm
8nm
RTX capabilities
Yes
 Yes
Release date
01.2021
01.2022
Detailed specs
Link
Link
Synthetic benchmarks
Results are from the 3DMark: Fire Strike (Graphics) benchmark (higher the score, the better)
Results are from the Unigine Superposition benchmark (higher the score, the better)
Gaming tests and gameplay videos (ext. monitor)

Verdict
If you look at the table with the result above, you'll notice that when the quality is visual quality is increased, the difference in FPS between the two GPUs is getting smaller and smaller. This is due to the bigger TGP of the GeForce RTX 3060 (140W) which leads to higher frequencies under load compared to the GeForce RTX 3080 (95W). Still, the bigger GPU is a good choice if you need a thinner high-end gaming device.
All laptops equipped with the NVIDIA GeForce RTX 3080 [95W]
All laptops equipped with the NVIDIA GeForce RTX 3060 [140W]