[FPS Benchmarks] Apex Legends on NVIDIA GeForce RTX 3080 (130W) and RTX 3080 (85W) – the 130W GPU destroys the smaller sibling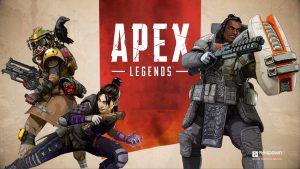 Apex Legends is one of the good games that belong to the battle royale genre. The title is based on Valve's Source engine and despite its age, the game looks decent. Of course, it's not that light like some other games that use the same engine (like CS:GO).
Not much to say about the gameplay because the core of it is the same as all battle royale games – one huge map, a lot of player on it, and the last man standing wins the match. Of course, you can explore the whole map on your own scavenging for guns and ammo.
Don't forget to take a look at our Top 100 Best Laptops for Apex Legends list.
Contents
GeForce RTX 3080 variants
 

GeForce RTX 3080 [130W]

GeForce RTX 3080 [85W]

Architecture
Ampere
Ampere
GPU chip
GA104
GA104
Shader units
6144
6144
ROPs
96
96
Base Clock (MHz)
up to 1185

(+52%)

780
Boost clock (MHz)
up to 1605

(+29%)

1245
Memory clock (MHz)
1750

(+17%)

1500
Memory size (MB)
8192
8192
Memory type
GDDR6
GDDR6
Memory bus width (bit)
256
256
TGP (Total Graphics Power)
130W
130W
DirectX version
12.1
12.1
Technology
8nm
8nm
RTX capabilities
Yes
 Yes
Release date
01.2021
01.2021
Detailed specs
Link
Link
Synthetic benchmarks
Results are from the 3DMark: Fire Strike (Graphics) benchmark (higher the score, the better)
Results are from the Unigine Superposition benchmark (higher the score, the better)
Gaming tests and gameplay videos (ext. monitor)

Apex Legends
Full HD, Min. (Check settings)
Full HD, Medium (Check settings)
Full HD, MAX (Check settings)

GeForce RTX 3080 [130W]

300 fps

(+35%)

299 fps

(+76%)

248 fps

(+105%)

GeForce RTX 3080 [85W]

222 fps
170 fps
121 fps
Verdict
It seems that in Apex Legends the bigger TGP and higher frequencies can give you a huge FPS boost. If you look at the table above, you'll see that on Low the 130W GPU is 35% faster which is somehow fine given the TGP difference between these two video cards. Interestingly enough, on Medium and Max details, the bigger GPU is a lot faster – on maxed-out visual the 130W graphics solution is 105% faster which is a mind-blowing difference.
All laptops equipped with the NVIDIA GeForce RTX 3080 [130W]
All laptops equipped with the NVIDIA GeForce RTX 3080 [85W]