[FPS Benchmarks] Apex Legends on AMD Radeon RX 6800M and RX 6600M – RX 6800M is 46% faster on Max details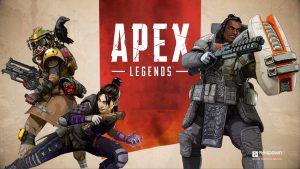 Apex Legends is a battle royale game that is one of the most well-known titles in this genre. It has a fun and addictive gameplay, the picture quality is good (especially if you compared it to some games like PUBG), and it's free-to-play so you can download it easily via Steam or Origin.
Apex Legends isn't very demanding when it comes to system resources but that's a multiplayer title which means the higher FPS will help you during the battles. Especially if you have a high refresh rate display you're going to need a lot more FPS than 60 frames per second.
So, let's see the exact performance difference between the AMD Radeon RX 6800M and RX 6600M while using Apex Legends as a benchmark tool.
Don't forget to take a look at our Top 100 Best Laptops for Apex Legends list.
Contents
AMD Radeon RX 6800M and RX 6600M variants
 

AMD Radeon RX 6800M

AMD Radeon RX 6600M

Architecture
RDNA 2
RDNA 2
GPU chip
Navi 22
Navi 23
Shader units
2560

(+43%)

1792
ROPs
64
64
Base Clock (MHz)
2116

(+73%)

1224
Boost clock (MHz)
2390

(+18%)

2034
Memory clock (MHz)
2000

(+14%)

1750
Memory size (MB)
12272

(+50%)

8192
Memory type
GDDR6
GDDR6
Memory bus width (bit)
192

(+50%)

128
TGP (Total Graphics Power)
~145W

(+45%)

~100W
DirectX version
12.1
12.1
Technology
7nm
7nm
RTX capabilities
Yes
 Yes
Release date
06.2021
09.2021
Detailed specs
Link
Link
Synthetic benchmarks
Results are from the 3DMark: Fire Strike (Graphics) benchmark (higher the score, the better)
Results are from the Unigine Superposition benchmark (higher the score, the better)
Gaming tests and gameplay videos (ext. monitor)

Apex Legends
Full HD, Min. (Check settings)
Full HD, Medium (Check settings)
Full HD, MAX (Check settings)

GeForce RTX 3080 [105W]

300 fps

(+12%)

287 fps

(+44%)

203 fps

(+46%)

GeForce RTX 3060 [100W]

268 fps
199 fps
139 fps
Verdict
On Low, both GPUs are showing good FPS but as soon as you switch to Medium, the Radeon RX 6800M extends its lead to 44%, and on Max details, it reaches 46%. This means the bigger GPU is a lot faster compared to its smaller sibling. At the same time, the Radeon RX 6600M almost reaches 140 FPS on Max quality so that's not bad at all.
All laptops equipped with the AMD Radeon RX 6800M
All laptops equipped with the AMD Radeon RX 6600M