[Comparison] AMD Ryzen 7 5800U vs Intel Core i7-1165G7 – Two of the best ULV processors on the market go head to head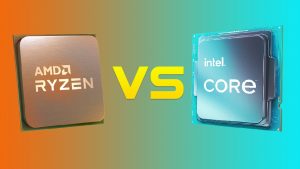 This might just be the most powerful ULV CPU on the market right now. The Zen 3-based Ryzen 7 5800U combines a total of eight cores and 16 threads with a boost speed of well over 4.00GHz and looks to offer great low TDP performance.
Today we are comparing it to one of the best low-TDP CPUs from Intel. The Core i7-1165G7 offers a lot of performance as well, despite offering half the cores and threads. It has one thing going for it, however, a much higher base speed. Today, these two titans go against each other, to determine the best processor in the ULV category.
Here is our Top Laptop CPU Ranking, where you can check out the best performing processors.
Today we are comparing the AMD Ryzen 7 5800U against the Intel Core i7-1165G7.
You can learn more about both CPUs here: AMD Ryzen 7 5800U / Intel Core i7-1165G7

Specs table
| | AMD Ryzen 7 5800U | Intel Core i7-1165G7 |
| --- | --- | --- |
| Architecture | Zen 3 | Tiger Lake UP3 |
| Lithography | 7 nm | 10 nm |
| Base / Max frequency | 1.90-4.40GHz | 2.80-4.40GHz |
| Cores / Threads | 8/16 | 4/8 |
| Memory Type | DDR4-3200MHz, LPDDR4x-4266MHz | DDR4-3200MHz, LPDDR4x-4267MHz |
| Power Consumption | 15W | 12/15/28W |
| Cache | 20MB | 12MB |
| Integrated GPU | AMD Radeon RX Vega 8 (R4000/5000, 15W) | Intel Iris Xe Graphics G7 (96EU) |
CPU benchmarks
The Ryzen CPU completely dominated the 3D Rendering test, where it scored a 102% higher score. As for the Photoshop test, the scores were much closer, with the AMD CPU coming out on top once again, this time with a lead of around 0.7 seconds.
Results are from the Cinebench R23 CPU test (the higher the score, the better)
Results are from our Photoshop benchmark test (the lower the score, the better)
Conclusion
The Ryzen 7 5800U absolutely dominated in the 3D Rendering benchmark. While we expected it to win, a 102% higher score is a tad much, even for our taste. The Photoshop test still went in favor of the AMD chip, but this time they were a lot closer. The question is which CPU should you choose.
The pricing of laptops with the Ryzen 7 5800U is still unknown as of now, while the Core i7-1165G7 is already available in a bunch of devices. We advise you to wait for now, unless you find a good deal on a laptop with the Core i7-1165G7 processor and your work mainly consists of image editing and 2D Rendering.

All laptops with the AMD Ryzen 7 5800U:
All laptops with the Intel Core i7-1165G7: