[Comparison] Razer Blade 15 and 17 (Early 2022) vs Blade 15 and 17 (Mid 2021) – what are the differences?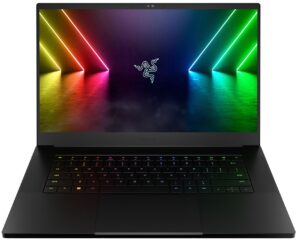 Razer laptops have always been quality. They offer color accurate displays and plenty of performance from their thin and portable bodies. With the most recent iterations coming out in January, which we covered more in-depth here, you get the best possible hardware from Intel and NVIDIA. Today we will further see what they share with their 2021 counterparts, to see what are the differences.
Full Specs: Razer Blade 15 (Early 2022) / Blade 17 (Early 2022) / Blade 15 (Mid-2021) / Blade 17 (Mid-2021)
On the outside, there's hardly any difference between the new and old laptops. All four of them share a metal chassis with a minimal approach to the design, sharp edges, and rounded corners. The front-facing speakers are also present on all four. In terms of weight and height, the new Blade 15 is 90 grams lighter and 3 mm thinner. The two Blade 17 models share the same weight and height.
There are a bunch of new display offerings, with the new Blade 15 having a 360Hz Full HD IPS panel to replace the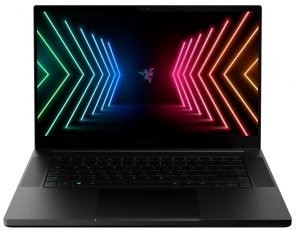 144Hz FHD model. The QHD version also gets a bump from 144Hz to 240Hz. There is also a 120Hz 4K UHD display. On Blade 17, we have a bunch of displays to choose from, including the ones from the 2021 model plus an additional 144Hz 4K UHD display.
Lastly, in terms of hardware, we have upgraded internals, with Alder Lake instead of Tiger Lake. The Core i7-11800H and the Core i9-11900H are replaced by the Core i7-12800H and the Core i9-12900H. The new devices also get access to the RTX 3070 Ti and the RTX 3080 Ti, while keeping the RTX 3060 and RTX 3070 from before.
All Razer Blade 15 (Early 2022) configurations:
All Razer Blade 17 (Early 2022) configurations:
All Razer Blade 15 (Mid-2021) configurations:
All Razer Blade 17 (Mid-2021) configurations: