[Comparison] MSI Stealth 15M (B12Ux) vs Stealth 15M (RTX 30) – what are the differences?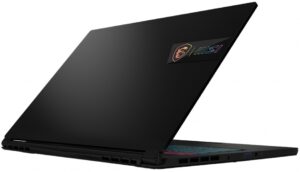 Talk about a glow-up. Not that the Tiger Lake version of the Stealth 15M was bad-looking, but the new Alder Lake version dials it up to 11. The whole purpose of the series is to present a valuable device for professionals, who want to game as much as they want to Create. Today we are comparing the new MSI Stealth 15M against its predecessor, to see what are the differences on the inside, as well as the outside.
Full Specs: MSI Stealth 15M (B12Ux) / Stealth 15M (RTX 30)
As we mentioned above, the device gets a new design. While keeping the aluminum lid and chassis, the material is shaped in a new way. The new Stealth 15M still comes with a sleek chassis with sharp edges and rounded, but moves on from some of the stylized touches.
For example, the grill that is above the keyboard is now a rectangle, instead of having a hexagonal pattern. The lid also has a new off-centered logo, which uses both the new MSI wordmark, as well as the MSI Dragon logo, signaling that this laptop has a mix of gaming and professional features. In terms of dimensions, the laptop comes with an additional 100 grams of bulk, while also being slightly thicker.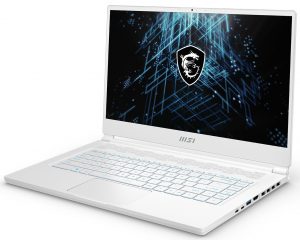 The laptop retains the Full HD IPS panel from last year, and we are fine with it being reused for this device as well. The resolution and 144Hz refresh rate will pair nicely with the GPU of choice. However, the panel on the older Stealth 15M didn't show any significant color coverage or accuracy.
Specs-wise, the Tiger lake H35 project is put in the dust, replaced by hopefully a more successful series of CPUs, the Alder Lake P-series. There are two Core i7 SKUs, the Core i7-1260P and the Core i7-1280P.
These chips have a much higher core and thread count, which should attribute to better performance and efficiency, especially due to the inclusion of the new Efficiency cores. In terms of graphics, the GeForce RTX 3060 is returning, which is a fine move by MSI and the 10W extra headroom in TGP should equate to a tiny bit more performance.
All MSI Stealth 15M (B12Ux) configurations:
All MSI Stealth 15M (RTX 30) configurations: