[Comparison] MSI Prestige 14 (A12Mx / A12Sx / A12Ux) vs Prestige 14 (A11Sx) – what are the differences?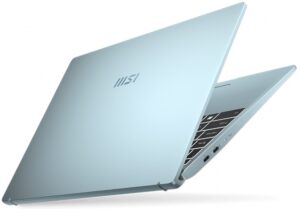 MSI is much more than a gaming brand. They started out manufacturing computer components and entered the gaming world a bit later, becoming closely intertwined in esports, sponsoring teams as well as tournament organizers.
However, since the business laptop market is becoming larger and larger, getting accelerated by the pandemic, they have made a quick but very good debut in the area, with several new laptop series, including the Modern, Prestige, and Summit series, which surprised everyone with their designs and specs.
Today we have two 14-inch Prestige laptops, with one being the successor and one being the predecessor, with the MSI Prestige 14 (A12Mx / A12Sx / A12Ux) and Prestige 14 (A11Sx), respectively. We will be comparing the two in order to see what are the differences.
Full Specs: MSI Prestige 14 (A12Mx / A12Sx / A12Ux) / Prestige 14 (A11Sx)
The design of the device has been retained, with the metal chassis from last year coming back for round two, which we don't blame at all since it looks spectacular. The diamond-cut edges come in different colors, which is just nice attention to detail. In terms of dimensions, the new laptop retains the same weight of 1.29 kg and has a profile of 15.9 mm.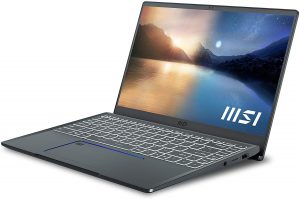 The display selection has been upgraded, with the new device retaining the Full HD IPS display, while adding a 4K UHD panel, which at a 14-inch diagonal should look amazing.
Lastly, the specs have been updated, with Tiger Lake moving out in favor of the new Alder Lake P-series, with a total of three SKUs being available. The new thing about these chips is the two types of cores and how each can handle different processes to improve efficiency and prolong battery life. As for the graphics, the previous integrated and discrete options have been kept, while also adding the RTX 3050, which puts the laptop in the gaming category.
Dimensions
319 x 219 x 15.9 mm (12.56" x 8.62" x 0.63")
Price
Starting at $699.99
Dimensions
319 x 219 x 15.9 mm (12.56" x 8.62" x 0.63")
Price
Starting at $679.00
All MSI Prestige 14 (A12Mx / A12Sx / A12Ux) configurations:
All MSI Prestige 14 (A11Sx) configurations: