[Comparison] MSI Modern 14 (C12Mx) and Modern 15 (B12Mx) vs Modern 14 (A11Sx / A11Mx / B11Mx) and Modern 15 (A11SBx / A11Mx) – what are the differences?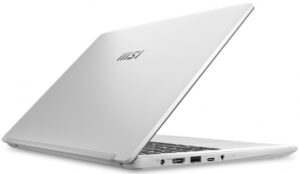 In the world of MSI business laptops, the Modern laptops are the entry-level units, still delivering decent specs, but not trying to outshine the Prestige and Summit series.
These laptops are exactly what they say they are: Modern, with good looks and the latest hardware. However, they aren't the best devices if you're looking for the best price to performance ratio, as the build quality is often not as good as we would like it to be.
Here are the latest Modern devices, which once again are one of the first of the bunch to implement Alder Lake's U-series processors. Today we are comparing them against their predecessors, to see what are the differences.
Full Specs: MSI Modern 14 (C12Mx) / Modern 14 (A11Sx / A11Mx / B11Mx)
Full Specs: MSI Modern 15 (B12Mx) / Modern 15 (A11SBx / A11Mx) 
The two new laptops retain the same design from last year, at least when it comes to appearance. Let's hope they addressed the build quality issue from last year and the new devices are more durable. There has been a slight weight increase of around 100 grams for both new laptops, so our hopes might turn out to be true.
The display options have been kept the same, as all four laptops arrive with a Full HD IPS panel. For a budget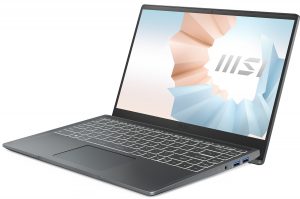 business device or a daily driver, you really don't need anything more. In the past, Modern laptops haven't used PWM for brightness adjustment, so the panels are safe for prolonged use.
The real improvements are on the inside, as the new Modern laptops come with the Alder Lake U-series of processors, which should be even more efficient thanks to the new Efficiency cores. They replace the Tiger Lake U-series which have and will continue to serve us well, even after Alder Lake has already taken over the shelves. For graphics, there is only the integrated Iris Xe Graphics G7 in three different configurations. The previous model offered the discrete MX 450, but in most cases, you won't really need it, as the Iris Graphics have gotten really good.
Dimensions
319.9 x 223 x 19.35 mm (12.59" x 8.78" x 0.76")
Price
Starting at $749.00
Dimensions
359 x 241 x 19.9 mm (14.13" x 9.49" x 0.78")
Price
Starting at $949.00
Dimensions
319 x 220.2 x 16.9 mm (12.56" x 8.67" x 0.67")
Price
Starting at $648.98
Dimensions
356.8 x 233.7 x 16.9 mm (14.05" x 9.20" x 0.67")
Price
Starting at $579.00
All MSI Modern 14 (C12Mx) configurations:
All MSI Modern 15 (B12Mx) configurations:
All MSI Modern 14 (A11Sx / A11Mx / B11Mx) configurations:
All MSI Modern 15 (A11SBx / A11Mx) configurations: