[Comparison] MSI GP66 and GP76 Leopard (11Ux) vs MSI GP66 and GP76 Leopard (10Ux) – what are the differences?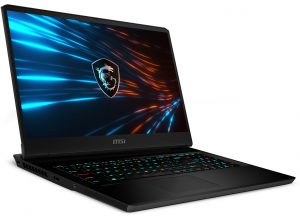 The GP series from MSI is one of their best. It combines great designs with the absolute best possible performance, thanks to hardware from Intel and NVIDIA. Today we are taking a look at the GP66 and GP76 Leopard, which added the Tiger Lake upgrade to what was an already impressive spec sheet.
The previous models came with the older Comet Lake chips, which, to be fair, are still absolute beasts when it comes to strictly gaming performance.
Full Specs: GP66 Leopard (11Ux) / GP76 Leopard (11Ux) / GP66 Leopard (10Ux) / GP76 Leopard (10Ux)
In terms of design, nothing has changed, as the laptops still have that aggressive and sporty rear end that is combined with a sleek and stylish front, making for a sophisticated and powerful-looking device. The monochrome black aesthetic, which now includes the MSI badge itself, makes the laptop stealthier, which will be appreciated by some consumers. The weight and height have also remained the same.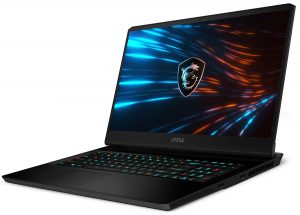 The display selection has been changed slightly, with the new laptops now offering a QHD IPS panel with a 165Hz refresh rate, in addition to the two Full HD IPS displays that were already available.
The specs are obviously changed as well, with the Tiger Lake processors replacing the older Comet Lake units. On the graphics front, nothing has changed between the old and new models, with the GP66 supporting up to the RTX 3070, while the bigger GP76 gets the RTX 3080.
All MSI GP66 Leopard (11Ux) configurations:
All MSI GP76 Leopard (11Ux) configurations:
All MSI GP66 Leopard (10Ux) configurations:
All MSI GP76 Leopard (10Ux) configurations: