[Comparison] MSI Alpha 15 and 17 (B5Ex) vs Alpha 15 and 17 (A3Dx / A4Dx) – what are the differences?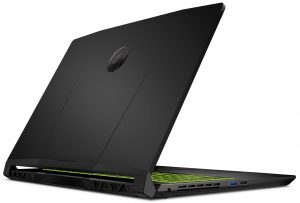 Are our eyes lying to us or are we seeing an entirely AMD-powered system? Finally, NVIDIA can get some competition in the mobile GPU space. Letting them be the sole competitor in the space is inherently bad, as they get a free pass to do whatever they want.
Now, with AMD breathing down their neck, they can focus on improving their technologies, either way, they can lose their very valuable market share. The MSI Alpha series prides itself on using only AMD components. It recently got updated for 2021, featuring RDNA2 and Zen 3. Today we are comparing them against their predecessors, to see what are the differences?
Full Specs: Alpha 15 (2021) / Alpha 17 (2021) / Alpha 15 (2020) / Alpha 17 (2020)
MSI has taken the design from last year and applied some small changes that generally make it look sleeker and more streamlined. The rear end is now more elegant, lacking the aggressive vents and plastic chevron motives. The lid has also undergone some change. It keeps the body lines, but now the eagle logo is in black, instead of military green. In terms of portability and dimensions, the new Alpha 15 is heavier, while the new Alpha 17 is lighter. Both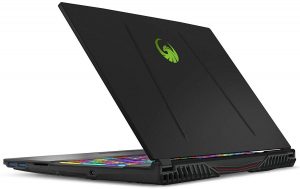 laptops however have slimmed down significantly, losing around 3.5mm in terms of thickness.
The new Alpha 15 has lost several high refresh rate display choices, now offering a single Full HD IPS panel with a 144Hz refresh rate, which is also available on the Alpha 17.
The specs are upgraded on both the CPU and CPU fronts, with the Zen 3-based Ryzen 7 5800H replacing the Ryzen7 4800H and the RX 6600M replacing the RX5500M.

All MSI Alpha 15 (2021) configurations:
All MSI Alpha 17 (2021) configurations:
All MSI Alpha 15 (2020) configurations:
All MSI Alpha 17 (2020) configurations: