[Comparison] Microsoft Surface Pro 8 vs Surface Pro 7+: what are the differences?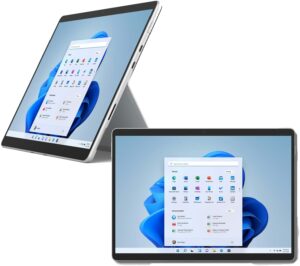 It's no secret that Microsoft has wanted to enter the hardware market for a while. Seeing as how Apple makes a lot of bank from their iPhones and Mac devices, everyone on the planet wants to replicate the kind of success that the company is having. However, Microsoft at its cores specializes in software, and while they have tried to make it on their own with their Windows Phones, the project died down.
With their focus being shifted towards laptops and desktops, however, we can finally experience Windows the way that its creators intended. This is where the Surface Pro comes in, with its productivity-focused display and very capable hardware.
You can take your work on the go with a device that weighs less than a kilogram but doesn't sacrifice major features. Here we have the 8th Gen Surface Pro, which we will compare against its predecessor, the Pro 7+.
Full Specs: Microsoft Surface Pro 8 / Surface Pro 7+
The new device does have different dimensions, but the characteristics of the body are largely unchanged. We have swooping sides, which hug the surrounds, along with a flat-shaped back, with heat vents on the back. The bezels on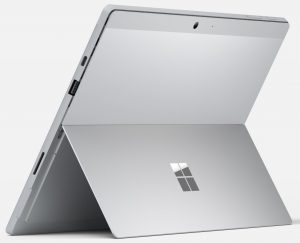 the side have been slimmed down significantly, while the ones on the top and bottom remain hefty. The new laptop is also more than 100 grams heavier and is 1 mm thicker.
There is a huge change in the display, with the Surface Pro 8 using a larger 13-inch panel instead of the 12.3-inch panel. It keeps the PixelSense technology and the 3:2 aspect ratio while having a slightly higher resolution (2880 x 1920p) vs (2736 x 1824p).
Both laptops, however, use the Tiger Lake U-series of processors, so you're not getting the mandatory generational boost in performance. You can get up to the Core i7-1185G7, along with the Iris Xe Graphics G7. Still, the laptop packs quite the punch
Dimensions
287 x 208 x 9.3 mm (11.30" x 8.19" x 0.37")
Price
Starting at $926.06
Dimensions
292 x 201 x 8.5 mm (11.50" x 7.91" x 0.33")
All Microsoft Surface Pro 8 configurations:
All Microsoft Surface Pro 7+ configurations: