[Comparison] Microsoft Surface Go 3 vs Surface Go 2 – what are the differences?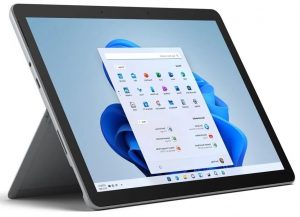 With the Surface Go 3 already being out, a lot of questions pop up about is spending more for the new unit is worth it, considering that the hardware that they both have is pretty similar, and the performance increase will be next to none. Today we are here to answer that question by comparing the Surface Go 3 against the Surface Go 2.
Surface Go 3: Full Specs
Surface Go 2: Full Specs / In-depth Review
Starting off with the design, both devices look strikingly similar, coming with the same magnesium cast chassis that is both light and durable. They also share the same I/O, including the positioning of the ports. The weight and height are also the same, standing at 0.54 kg and 8.3 mm, respectively.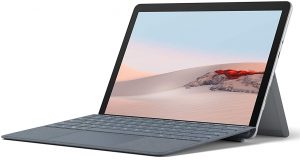 The display on both laptops is the same as well, featuring a 10.6-inch diagonal and 100% sRGB coverage. This can be paired with a Surface Pen, which can make the laptop an on-the-go drawing machine.
Lastly, the internal components have been swapped for newer ones, but if we are to go off preliminary benchmark results, it really doesn't matter. The new chip is supposedly only slightly faster than its predecessor, which really won't affect the day-to-day use of the device. Still, these results aren't our own, so you should not trust them completely. Once we have an in-depth review of the Surface Go 3, we can do a more detailed comparison between the two.
Geekbench 5
Single-core
Multi-core
Microsoft Surface Go 3 (Core i3-10100Y)
920 (

+6%

)
1704 (

+5%

)
Microsoft Surface Go 2 (Core m3-8100Y)
868
1626
Dimensions
245 x 175 x 8.3 mm (9.65" x 6.89" x 0.33")
Dimensions
245 x 175 x 8.3 mm (9.65" x 6.89" x 0.33")
All Microsoft Surface Go 3 configurations:
All Microsoft Surface Go 2 configurations: